Scientific study finds Victoria's Secret perfume can double as mosquito repellent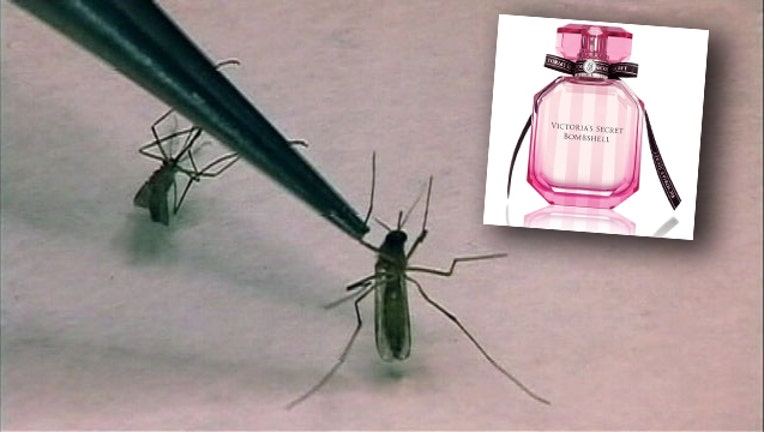 (WJBK) - Take note. What may be luring the dudes in could also be keeping the mosquitoes away.

Scientists at New Mexico State University tested a bunch of types of mosquito repellents to see how effective they are. As expected, DEET products are your best bet, and an unexpected product showed some pretty good results, too.
Victoria's Secret Bombshell perfume.
Researchers sprayed the perfume on a volunteer's hand and found it had a temporary masking effect that kept the mosquitoes away for roughly two hours.
"There was some previous literature that said fruity, floral scents attracted mosquitoes, and to not wear those," Stacy Rodriguez, research assistant in NMSU's Molecular Vector Physiology Lab, said in a press release. "It was interesting to see that the mosquitoes weren't actually attracted to the person that was wearing the Victoria's Secret perfume - they were repelled by it."
The perfume was even more effective than natural repellants and a skin patch.
Researchers aren't sure what's in the perfume that made it so effective. They noted, though, that there were high concentrations of the perfume on the hand,
The team is in the process of testing repellent bracelets and clip-on repellent devices.