School principal dresses like Batman to greet students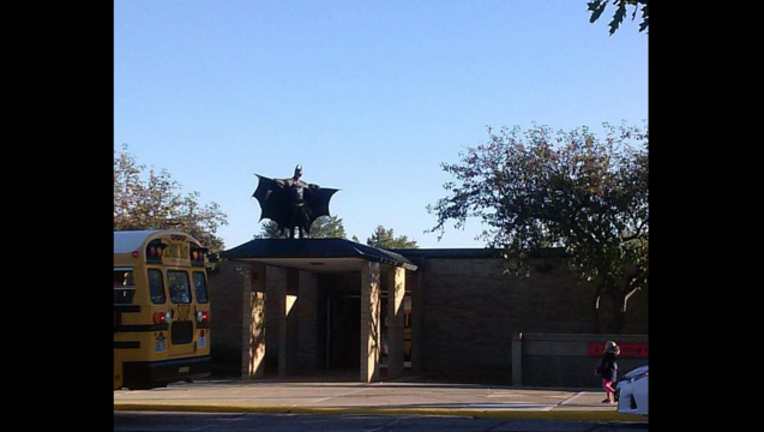 The school principal for Cherrington Elementary School was ready for an early Halloween party when he greeted his students this week in full Batman costume.
Principal Andy Heck was also helping with a fundraiser for the PTA who had organized a 'walk-a-thon' later that day.
Heck is not the only principal or teacher to have dressed as Gotham's caped crusader this October. Other educators-turned-superheroes got in on the action.

Seems like Mr. Heck is one cool principal to have!