Reward offered to find high-risk sex offender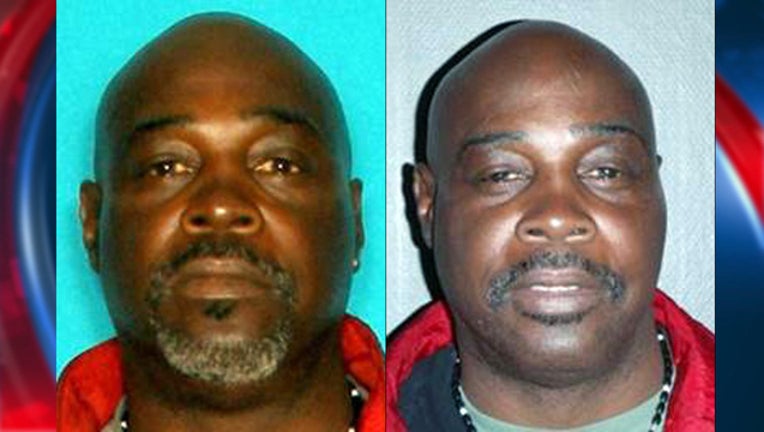 article
HOUSTON (FOX 26) - The Texas Department of Public Safety is offering a cash reward of up to $3,000 for information that leads to the capture of Roy Lee Bosier who was added to the Texas 10 Most Wanted Sex Offenders list. Bosier is described as a high-risk sex offender who has violated his parole and failed to comply with sex offender registration requirements. He is considered an "armed and dangerous" fugitive.
The last recorded address for Bosier was on Beaumont Highway near Oates Road in northeast Houston. He was convicted in a Robertson County rape case in 1979. That victim was 17 years old.
Bosier, 55, was convicted of aggravated robbery with a deadly weapon in 1987 and was sentenced to 99 years in prison. He was paroled in December 2012 and the Texas Board of Pardons and Paroles issued a warrant for his arrest in June 2015 for violating his parole.
Bosier stands at a height of  6 feet tall, weighs approximately 225 pounds, and has tattoos on his chest and both arms. He has work experience in construction and landscaping and he may be known as "Dee Dee."
Texas Crime Stoppers, which is funded by the Governor's Criminal Justice Division, offers cash rewards to any person who provides information that leads to the arrest of one of the Texas 10 Most Wanted fugitives or sex offenders.
To submit information related to this case, contact Texas Crime Stoppers by phone at 1-800-252-8477 (TIPS), by sending the text message "DPS" with information to 274637 (CRIMES), or to the Texas DPS website, Facebook page or mobile app. Anyone who submits information can remain anonymous.