Reward offered for wanted gang member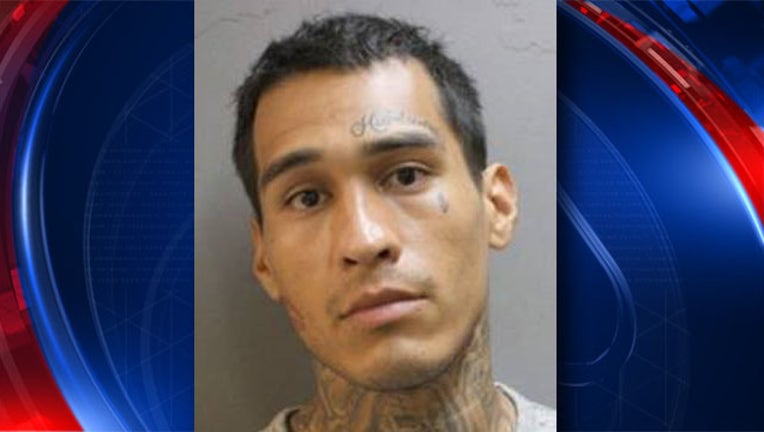 article
A cash reward of up to to $7,500 is now being offered for information leading to the capture of 27-year-old Roland Tomas Mendez. In addition, Crime Stoppers of Houston is also offering a reward of up to $5,000 for information leading to Mendez's charging and / or arrest.
Mendez is wanted for aggravated robbery with a deadly weapon.
Mendez, who is also known by the nickname of "Lando," is affiliated with the Tango Blast Houstone gang and has been wanted since early September 2018 for his alleged involvement in a violent crime spree in Houston, which included aggravated robberies and shootings. 
According to the Texas Department of Public Safety, Mendez is 5 feet 9 inches tall and weighs approximately 170 pounds. He has a tattoo of red lips on his right cheek, "Hardaway" above his left eyebrow, an oil derrick on the right side of his neck, and numerous other tattoos.
For more information or updates in the event of his arrest, see his wanted bulletin.
All tips are anonymous – regardless of how they are submitted – and tipsters will be provided a tip number instead of using a name. To be eligible for the cash rewards, tipsters MUST provide information to authorities using one of the three following methods:
Call the Crime Stoppers hotline at 1-800-252-TIPS (8477).
Submit a web tip through the DPS website by selecting the fugitive you have information about, and then clicking on the link under their picture.
Submit a Facebook tip by clicking the "SUBMIT A TIP" link (under the "About" section).
Do not attempt to apprehend these fugitives; they are considered armed and dangerous.