Reward offered for information leading to arrest of robbery suspects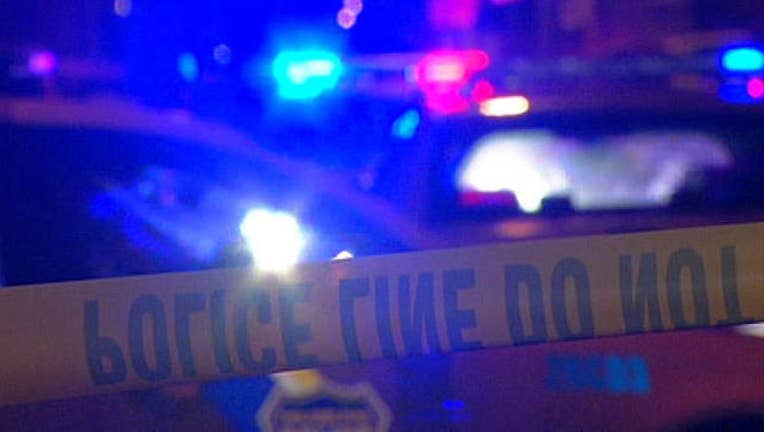 article
HOUSTON (FOX 26) - Crime Stoppers and the Houston Police Department's Robbery Division need the public's assistance identifying the suspects responsible for an Aggravated Robbery.
On Monday, November 2, 2015, at approximately 5:34 p.m., three suspects robbed a food store located in the 12300 block of Hillcroft Avenue in Houston, TX.  During this incident, two suspects attempted to steal some items from the store.  A third suspect entered the store and helped the two suspects assault the victim as he attempted to stop them from leaving.  All three suspects struck the victim various times as he fell to the floor during the beating.  The suspects all fled the location in a dark color vehicle in an unknown direction of travel.
Video surveillance cameras captured the following images of the suspects during the Robbery.
Suspect Descriptions:
- Suspect #1:  black female, approximately 5'04 tall, 120-130 lbs., wearing a gray shirt, gray pants.
- Suspect #2:  black male with a tattoo on his right forearm, approximately 5'07-5'09 tall, 150-160 lbs., wearing a black shirt, dark jeans and black shoes.
- Suspect #3:  black male, approximately 5'08-5'10 tall, wearing a black shirt, dark shorts, white shoes and a knit cap.
- Suspect #4:  black male, approximately 5'04-5'07 tall, 180-210 lbs., unknown clothing description (possibly waiting in suspect's vehicle)
Crime Stoppers will pay up to $5,000 for information leading to the charging and/or arrest of the suspect(s) in this case. Information may be reported by calling 713-222-TIPS (8477) or submitted online at www.crime-stoppers.org. Tips may also be sent via a text message by texting the following: TIP610 plus the information to CRIMES (274637) or via our mobile app (Crime Stoppers Houston). All tipsters remain anonymous.

** If you have any information about this crime, or any other felony crime, please call Crime Stoppers at 713-222-TIPS (8477).