Report: Jacksonville man shot dead in front of children after answering Facebook ad for free dog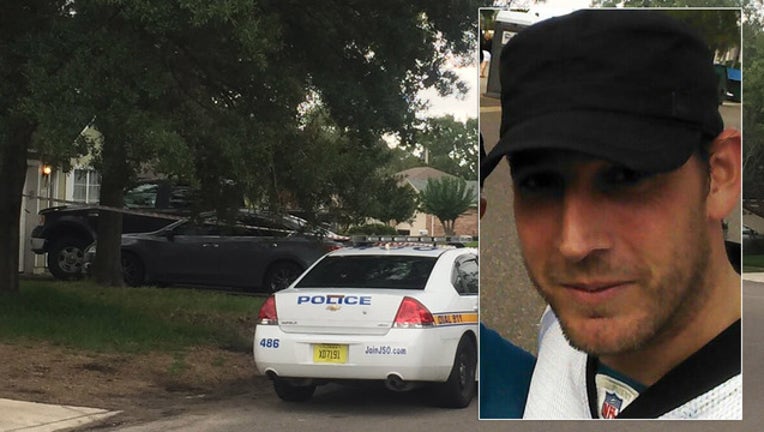 article
JACKSONVILLE, Fla. - A Jacksonville man was shot and killed inside his home in front of his children, deputies say, while trying to get a dog from a man who said he was giving one away in a Facebook ad.
Chelsea Bowman, who was divorced from Scott Bowman but said they were about to remarry, says he was planning to pick up the dog, but instead, the man insisted he'd bring the dog over.
Chelsea Bowman told Action News Jacksonville that they invited him in for a drink to thank him for the dog, but he wouldn't leave. "The dude takes his shoes off and he stays. And he doesn't leave," Chelsea Bowman said. "And it's making everybody uncomfortable," she told Action News Jacksonville.
She says she tried to hint that the children needed to go to bed, but still, he wouldn't leave and instead became violent and started beat Scott Bowman. "I mean grabs him, slams him down. Scott was not winning this fight at all," Chelsea Bowman said. That's when the suspect pulled out a gun and Scott started to run, but the man shot him in the chest, she said.
The couple's daughter, Kinley, began yelling, 'You shot my dad! You shot my dad!'" Chelsea told Action News Jacksonville, who told her daughter to run and go get help.
The little girl and the couple's four-year-old ran to the home of a neighbor, who said they were pounding on the door crying for help. "They were just terrified and just kept repeating, 'My dad, there's blood everywhere,'" said Julie Wood.
The man was taken into custody by Jacksonville sheriff's deputies and questioned, but he has not yet been identified. 
There's no word yet on what charges he's facing.