Report: Caitlyn Jenner will pose nude for Sports Illustrated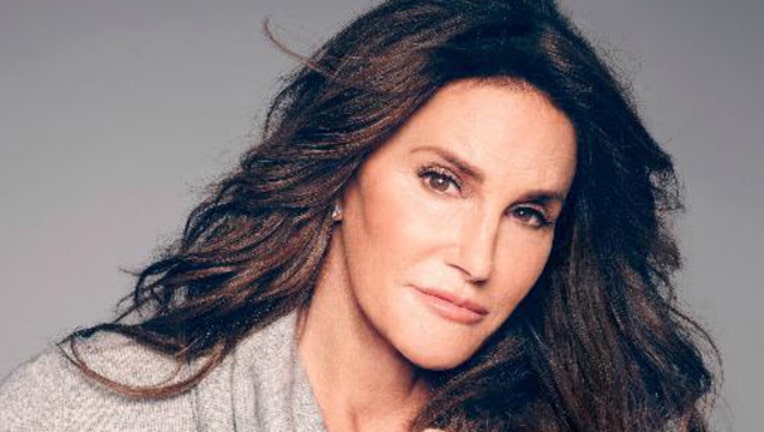 article
CHICAGO (FOX 32/AP) - Caitlyn Jenner will reportedly pose nude on the cover of Sports Illustrated.
According to a US Weekly source, the 66-year-old will be featured on the cover of SI wearing only an American flag and her gold medal.
Jenner became "the world's greatest athlete" after winning gold at Montreal Summer Olympics in 1976.
Jenner's spokesperson told The Huffington Post that there was "no comment on any future plans at this time."
Since coming out a year ago, Caitlyn Jenner has not always been a unifying force in the transgender community. Her latest political remarks — underscoring her conservative outlook and praising Republican presidential candidate Ted Cruz — ignited a storm of criticism from supporters of transgender rights, who view most conservative Republicans as adversaries.
"Breathtakingly clueless" was the rebuke from blogger Monica Roberts. Tennis great Martina Navratilova and country singer Chely Wright were also among the many people denouncing Jenner.
Yet a more nuanced conversation followed, questioning whether transgender Americans must be monolithic in broadly espousing progressive politics, or whether they can make room for differing views in their ranks.
Mara Keisling, executive director of the National Center for Transgender Equality, said she is grateful there are transgender Republicans and would like to see the issue of transgender rights addressed on a nonpartisan basis. She also said it is inevitable that the ranks of transgender Americans would grow more diverse.
"Trans people need to buckle up," she said. "With all the folks who will be coming out in the next few years, you're not going to agree with all of them."
While Democratic candidates Hillary Clinton and Bernie Sanders have voiced strong support for LGBT rights, Cruz and the other Republican contenders have expressed misgivings about same-sex marriage and supported protections for people who oppose it on religious grounds.
Among those wrestling with the fallout of Jenner's remarks is Jennifer Finney Boylan, a writer and professor at Barnard College. She is a consultant and cast member on Jenner's reality show, "I am Cait."
In one episode, Boylan — who has described Cruz as a bigot — became so aggravated with Jenner's political views that she swatted her with a rolled-up newspaper.
"In terms of equality and dignity, the difference between Republicans and Democrats is night and day," Boylan said in an interview. "I don't really get why you'd vote against your own civil rights."
Yet Boylan remains engaged in the TV series and considers Jenner a friend.
"How is it possible to communicate with people whom we want to smack with a newspaper?" Boylan asked in recent blog post. "The question, for me, is not, will Cait become a liberal? There is no operation for that, alas. But she CAN become someone who listens, who opens her heart, who has compassion. And so can I."
Jenner sparked the furor with comments in a March 2 article in The Advocate, an LGBT-oriented magazine.
"I like Ted Cruz," Jenner declared, even while describing the Texas senator as "one of the worst ones" in regard to transgender rights.
"The Democrats are better when it comes to these types of social issues. I understand that," Jenner told The Advocate. "So why support Republicans? Number 1, if we don't have a country, we don't have trans issues. We need jobs. We need a vibrant economy."
Jenner suggested lightheartedly that if Cruz is elected president, she could become his "trans ambassador" and seek to sway him on transgender issues.
Jay Michaelson, a rabbi, author and gay activist, urged Jenner to backtrack.
"I'm begging you to do so," he wrote in The Daily Beast. "The Republicans' promised actions — especially those of Ted Cruz — would be absolutely devastating to us, and even to you personally."
Transgender activist Dana Beyer, executive director of Gender Rights Maryland, said it should not be surprising that the former Olympic decathlon champion retained long-held political views.
"We're probably better off if she remains a Republican," Beyer said. "The Republicans for the most part won't talk to us, and we're not going to make progress unless we persuade some of them. We need access."
Dru Levasseur, Transgender Rights Project director of the LGBT-rights group Lambda Legal, said it would be useful if transgender-specific issues were raised in the GOP debates. He said he'd like to learn where the Republicans stand in the heated debate over transgender people's access to public restrooms.
According to the Gay and Lesbian Victory Fund, which supports LGBT political candidates, there are no transgender Republicans currently serving in elective office in the U.S.
U.S. Rep. Ileana Ros-Lehtinen, a Florida Republican, has a transgender son, and has cited that as a reason why she's more supportive of LGBT rights than most of her GOP colleagues in Congress.
In 2010, a transgender woman, Donna Milo, unsuccessfully sought the GOP nomination for a congressional seat in Florida.
Being transgender "doesn't define my values, my goals, my political ambitions, my conservative positions," she told the Sun-Sentinel newspaper during the campaign. "Just because you are somewhat socially open-minded doesn't mean that you're not fiscally conservative, a strong Christian, and believe in a strong foreign policy."
In St. Paul, Minnesota, Susan Kimberly pursued a long, bipartisan political career after going public with a decision to transition from man to woman in 1984. She served as deputy mayor under Republican Mayor Norm Coleman.
Kimberly, 73 and retired, says she became a Republican while serving with Coleman and remains one today. She's not enamored of Republican positions on LGBT rights, but believes the GOP best represents some of her core values — including self-responsibility and limited government.
"It's really hard to be a Republican, but it remains impossible for me to be a Democrat," she said.