Rangers end search for man's body in Yellowstone hot spring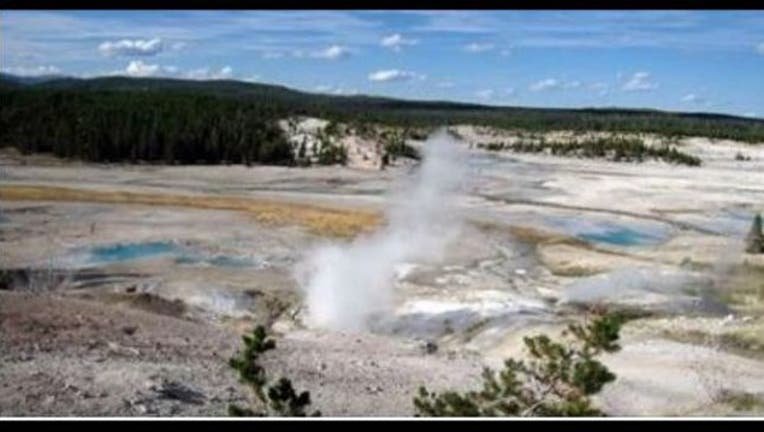 article
BILLINGS, Mont. (AP) — Rangers suspended their attempts on Wednesday to recover the body of a man who wandered from a designated boardwalk and fell into an acidic hot spring at Yellowstone National Park, another in a string of incidents raising concerns over visitor behavior.
"They were able to recover a few personal effects," park spokeswoman Charissa Reid said. "There were no remains left to recover."
Colin Nathaniel Scott, 23, of Portland, was with his sister and had traveled about 225 yards off the boardwalk on Tuesday when he slipped and fell into the hot spring in the Norris Geyser Basin, park officials said.
After Scott's sister reported the fall, rangers navigated over the highly-fragile crust of the geyser basin to try to recover his body. They halted the effort Wednesday "due to the extreme nature and futility of it all," Reid said, referring to the high temperature and acidic nature of the spring.
The death occurred in one of the hottest and most volatile areas of Yellowstone. It follows high-profile incidents at the rugged park in which tourists got too close to wildlife or went off designated pathways onto unique landmarks, sometimes leading to injuries.
"It's sort of dumb, if I could be so blunt, to walk off the boardwalks not knowing what you're doing," said Kenneth Sims, a University of Wyoming geology professor and member of the Yellowstone Volcano Observatory.
"They're scofflaws essentially, who look around and then head off the boardwalk," he added. Sims said he was speaking generally and had no direct knowledge of the circumstances of Scott's death.
Scott previously worked as a volunteer at the Jackson Bottom Wetlands Preserve in Oregon, said Mary Loftin, a manager at the Hillsboro, Oregon, parks and recreation department. She said that Scott worked there for about 20 months fielding questions from visitors, and his stint ended last year.
"A very nice young man a bright spirit," Loftin said.
The basin is a popular attraction in the nation's first national park, which received a record 4.1 million visitors last year. Water temperatures there can reach 199 degrees, the boiling point for water at the park's high elevation.
At least 22 people are known to have died from hot spring-related injuries in and around Yellowstone since 1890, park officials said.
Most of the deaths have been accidents, although at least two people had been trying to swim in a hot spring, park historian Lee Whittlesey, author of the book "Death in Yellowstone."
Posted signs warn visitors to keep to boardwalks and trails in thermal areas, which feature boiling pools, geysers that can blast hundreds of feet into the air and toxic gases.
The crust that makes up the ground in parts of Yellowstone is formed when minerals underground are dissolved by the high-temperature water, then redeposited on or near the surface.
That crust can be as "thin as a skiff of ice" Reid said.
Other recent tourist incidents at Yellowstone include a 13-year-old boy who got burned Saturday when his father, who had been carrying him, slipped into a different hot spring.
In May, a Canadian film crew was accused of leaving an established boardwalk and stepping into a geothermal area where they snapped photos and took video of themselves.
Also last month, another Canadian man loaded a bison calf into his SUV because he thought it was cold. The calf later had to be euthanized because it could not be reunited with its herd.
___
Follow Matthew Brown on Twitter at — https://twitter.com/matthewbrownap