Racial slur on Virginia high school students' T-shirts sparks outrage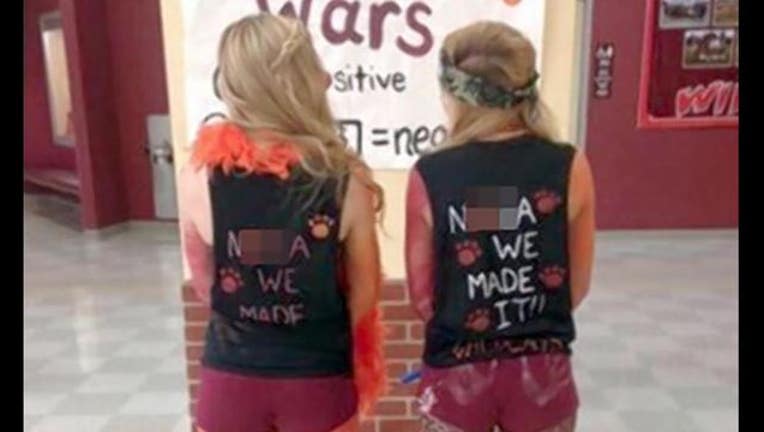 STAFFORD, VA (FOX 26) - A photo of two female high school students in Stafford, Virginia wearing homemade T-shirts is going viral, drawing all different types of reaction.
In the picture you see the girls' backs, and their shirts feature the popular lyrics to the Drake and Soulja Boy song "We Made It" ... including the N-word.
Instead of actually spelling the racial slur out, the students substituted a "16" for the "IG" in the word - representing their graduating class.
The girls wore the shirts for Mountain View High School's Spirit Week.
Local media is reporting that on Thursday, the Stafford County Public Schools released a statement about the situation:

"Stafford County Public Schools does not condone or approve of the type of language implied in the photograph of students from Mountain View High School. This incident has been investigated and appropriate actions have been taken."
In a similar incident, back in May 2014, students at South Forsyth High were photographed hanging a banner from the side of a school wall that read "N---a we made it #2K14."
Below is the unedited image, as it was originally tweeted by activist Shaun King. Please share your thoughts with us on Facebook and Twitter.