Putin soccer ball gift to Trump may have had microchip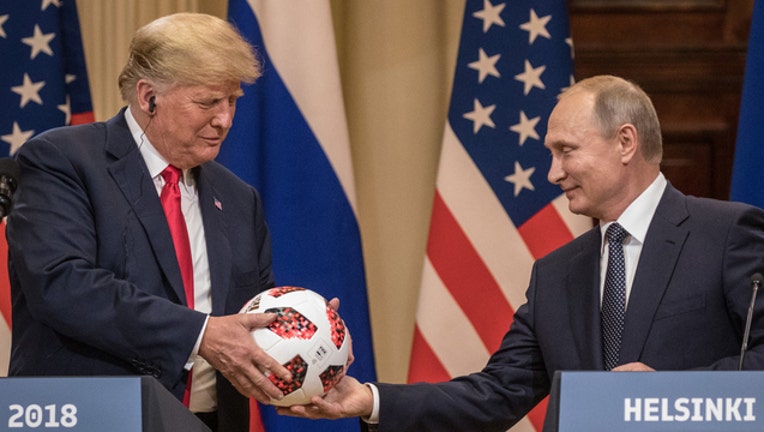 article
WASHINGTON (AP) — The soccer ball that Vladimir Putin gave President Donald Trump may have had a bug after all. Though it's not what you're thinking.
Adidas says that particular ball is embedded with a microchip that accesses Adidas content for display on smartphones.
After the Russian leader tossed it to Trump following their Finland summit, Sen. Lindsey Graham — a Putin critic — tweeted that he'd have it checked for listening devices.
That's exactly what the U.S. Secret Service has done. A security screening is standard for all gifts to the president.
Trump said he would give the red-and-white ball to his 12-year-old son, Barron, a soccer fan.
Graham said he'd "never allow it in the White House." The White House had no update Wednesday on the ball's status.