President Trump slams Justice department in travel ban case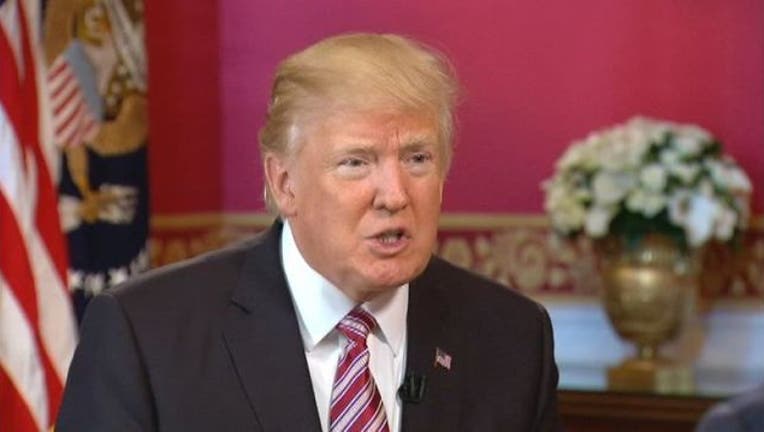 article
WASHINGTON (AP) - The Latest on Donald Trump and terrorism (all times local):
6:50 a.m.
President Donald Trump is criticizing his own Justice Department for asking the Supreme Court to review a "watered down, politically correct version" of the travel ban he signed in March.
In a series of morning tweets, Trump says the Justice Department "should have stayed" with the first travel ban executive order. Both orders, aimed at temporarily halting entry to the U.S. from a half-dozen Muslim-majority countries, have been blocked by the lower courts.
The March directive narrowed the scope of the original order, which was hastily unveiled during Trump's first week in office.
Trump says the Justice Department should ask for an "expedited hearing" on the second ban and "seek much tougher version!"
The president has stepped up his calls for implementing the travel ban following the weekend attacks in London.
___
3:49 a.m.
President Donald Trump says he will do whatever is necessary to protect the United States from a "vile enemy" that he says has waged war on innocents for too long, vowing: "This bloodshed must end, this bloodshed will end."
Trump commented on the vehicle and knife attack that killed at least seven people in London at the conclusion of a Sunday night fundraiser for Ford's Theater, scene of one of the most famous acts of bloodshed in American history: the assassination of President Abraham Lincoln.
Trump said he had spoken with British Prime Minister Theresa May to express America's "unwavering support" and offer U.S. assistance as the British government works to protect its citizens and bring the guilty to justice.
After more than 20 people were killed in a bomb attack last month at a concert in Manchester, England, Trump condemned the assault as the act of "evil losers" and called on nations to band together to fight terrorism.