President Trump coming to NC, expected to visit areas impacted by Florence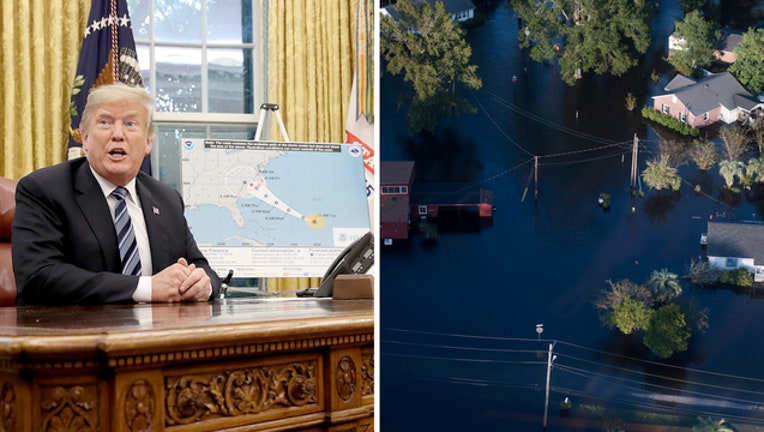 article
CHARLOTTE, NC (FOX 46 WJZY/AP) - President Donald Trump is expected to come to North Carolina Wednesday to visit areas that have been affected by then-hurricane Florence. 
North Carolina officials said even though the sun is shining in parts of the state, major flooding is continuing in the aftermath of Florence and is expected to worsen in some areas.
Gov. Roy Cooper said 16 rivers are at major flood stage Tuesday with an additional three forecast to peak Wednesday and Thursday.
He said he knows for many North Carolinians it feels like "a nightmare that just won't end."
IT'S NOT OVER YET: More than 100 local roads flooded or damaged from Florence
About 10,000 people are in shelters across the state and around 343,000 are without power. Cooper said first responders have reported rescuing and evacuating more than 2,200 people and about 575 animals.
Officials said more than 1,100 roads are closed, 255 of those primary roads. The state's two major interstates, I-40 and I-95, are closed in many locations.
There have been 26 confirmed fatalities in North Carolina due to the storm.