Pres. Trump says he's 'very close' to naming new FBI director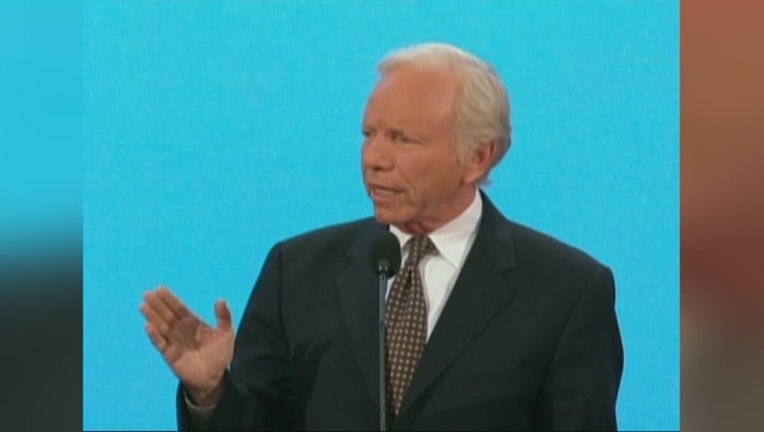 article
WASHINGTON (AP) - President Donald Trump said Thursday that he is "very close" to naming a new FBI director to replace the one he fired more than a week ago.
Asked how close he is to making an announcement, Trump said, "soon."
During an Oval Office appearance with Colombian President Juan Manuel Santos, Trump was also asked whether former Connecticut Sen. Joe Lieberman was a candidate for the job. Trump responded, "He is."
Trump and Lieberman, who ran for vice president in 2000, discussed the position at the White House on Wednesday. Lieberman gave reporters a thumbs-up as he left the White House and said he and the president had a "good meeting."
Trump has said he could name a new director before he leaves the country Friday on his first overseas trip as president.
Trump interviewed three other potential FBI director candidates Wednesday: former Oklahoma Gov. Frank Keating, former top FBI official Richard McFeely and Andrew McCabe. McCabe became acting director after Trump fired James Comey as director last week.
The Senate must confirm whomever Trump nominates for the job.
Lieberman served in the Senate for more than two decades and was the Democratic vice presidential nominee in 2000 with then-Vice President Al Gore. Lieberman lost his 2006 Democratic primary bid but won Senate re-election as a third-party candidate.
Lieberman spoke at the 2008 Republican National Convention on behalf of his friend, Arizona Sen. John McCain, and did not seek re-election in 2012. He has served as co-chairman of No Labels, a centrist group that promotes bipartisanship.
Keating, a Republican, was a two-term governor of Oklahoma and led the state during the deadly 1995 bombing of a federal building in Oklahoma City. A former FBI agent, Keating served in the administrations of Presidents Ronald Reagan and George H.W. Bush.
McCabe became acting director following Comey's dismissal May 9. The veteran FBI official made headlines for congressional testimony last week that rejected the White House's claim that Comey had lost the support of rank-and-file agents. He also disputed the administration's characterization of an investigation into potential coordination between Russia and the Trump White House.
Several other candidates have withdrawn from consideration: Rep. Trey Gowdy of South Carolina and Sen. John Cornyn of Texas, both Republicans; Alice Fisher, the former head of the Justice Department's criminal division; and Michael Garcia, a former U.S. attorney from Manhattan.
___
Associated Press reporter Eric Tucker contributed to this report.
___
Follow Darlene Superville on Twitter: http://www.twitter.com/dsupervilleap