Powerful earthquake shakes central Myanmar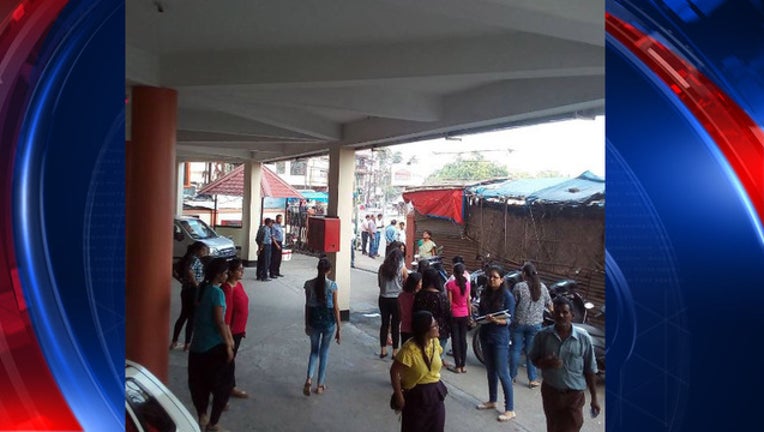 article
YANGON, Myanmar (AP) — A powerful earthquake measuring magnitude 6.8 shook central Myanmar on Wednesday, damaging scores of ancient Buddhist pagodas in the former capital of Bagan, a major tourist attraction, officials said.
The U.S. Geological Survey said the quake was centered about 25 kilometers (15 miles) west of Chauk, an area west of Bagan. It was located fairly far below the Earth's surface at a depth of about 84 kilometers (52 miles), it said. Deep earthquakes generally cause less surface damage.
However, at least 65 centuries-old brick pagodas in Bagan were damaged, the Ministry of Religious and Cultural Affairs said in a statement. Bagan, also known as Pagan, has hundreds of such structures.
Dr. Myo Thant, general secretary of the Myanmar Earthquake Committee, said other areas apparently were not badly affected and there were no reports of deaths.
However, a firefighter in Pakokku, who spoke on condition of anonymity because he was not authorized to release information, said a woman there was reportedly killed. The report could not immediately be confirmed.
The epicenter is an area where earthquakes are fairly common, but usually don't cause many casualties because there are no large densely populated cities. However, reports of damage from remote villages are often slow to arrive.
Staff members of the London-based international charity Save the Children in Pakokku, about 70 kilometers (45 miles) from the epicenter, said they felt heavy shaking when the earthquake struck and hurried outside, according to Evan Schuurman, a spokesman for the group. He said they reported moderate damage in the area, including tilting pagodas and buildings with large cracks.
Worried residents of Yangon, the country's main city, rushed out of tall buildings, and objects toppled from tables and from Buddhist shrines in homes. However, there were no immediate reports of serious damage in the city.
The quake was also felt in a half dozen states in neighboring India, where people rushed out of offices and homes at several places. It caused buildings to sway in Bangkok, Thailand's capital, several hundred kilometers (miles) to the east. There were no immediate reports of damage in either country.
The last major quake in the area occurred in April about 300 kilometers (180 miles) further north, and measured magnitude 6.9. It caused no reported casualties and only minor damage.
___
Associated Press writers Ashok Sharma in New Delhi and Grant Peck in Bangkok contributed to this report.

Copyright 2016 The Associated Press. All rights reserved. This material may not be published, broadcast, rewritten or redistributed.