Police: Woman claimed drugged drink led to killer crime spree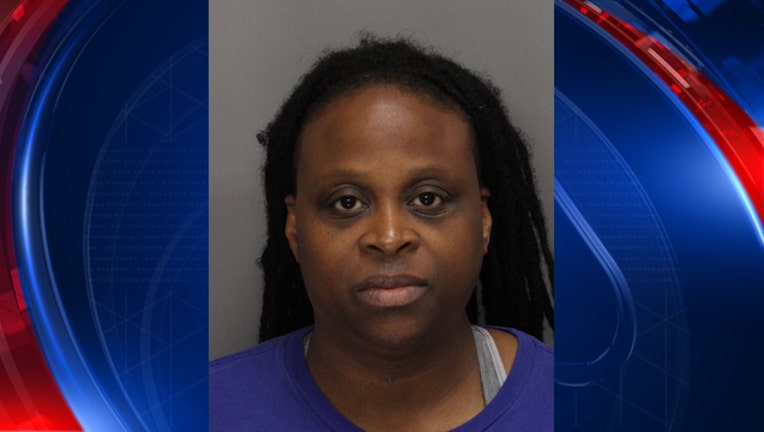 article
COBB COUNTY, Ga. - A Texas woman has been sentenced to prison for an escalating series of crimes in Georgia she says was caused by a fast food worker slipping something into her drink.
On the morning of May 11, 2016, police said Kristie Renee Nesby approached the owner of a cleaning company who was at a Smyrna-area business. She pulled out a handgun and demanded his wallet and car keys.
Nesby then drove onto Interstate 575 where she hit another vehicle at high-speed. Fleeing, police say she traveled the wrong way up an exit ramp, hit a second vehicle, and continued to drive.
Around 6 a.m. Nesby drove onto a sidewalk on Cobb Parkway near Bells Ferry Road. That's when officials say she hit 71-year-old Luci Turner, who walking to her job at a nearby Burger King. Turner died from her injuries.
Still on the run, police then say Nesby hijacked a vehicle that was being driven on Bells Ferry Road, fled toward Interstate 75, hijacked another vehicle, and robbed a woman of her cell phone.
According to police, after the second hijacking, Nesby called 911. On the call, she told the operator she was going to take a hostage and kill both them and herself unless police chased her and stopped her. Nesby said she was committing the crimes after a Chick-Fil-A employee spiked her drink the night before her spree, which was causing her to hallucinate.
Nesby eventually got to North Avenue in Atlanta, where police she hit multiple vehicles before she went off the roadway. After a failure to hijack another car, police arrested Nesby and found that she had two handguns on her person.
Police say a blood test for drugs and alcohol turned up negative.
On Wednesday, Nesby pled guilty but mentally ill to 10 charges, which included homicide by vehicle, armed robbery, hit and run, aggravated assault, and more.
A judge sentenced her to 55 years, with 20 years without parole and the rest on probation. She will receive mental health treatment in prison.