Police release bodycam of officer-involved shooting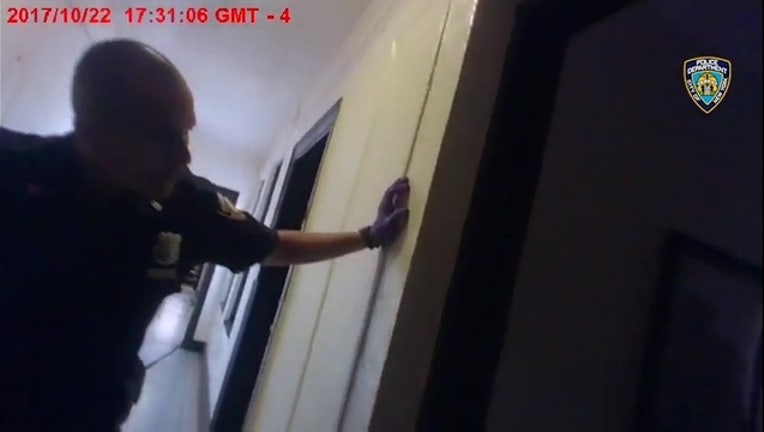 article
NEW YORK CITY, NY - The NYPD released bodycam footage from an October 22 incident in which a man was shot in the leg by an officer at an upper Manhattan apartment.
Two officers were reportedly responding to a suicide intervention call at an apartment on West 143rd Street encountered a 27-year-old male armed with two knives. After repeated commands for the suspect to drop the weapons, one officer fired a single bullet, striking the man in the leg. He sustained a non-fatal injuries.
WARNING: The video contains strong language which may be offensive to some viewers and/or inappropriate for children. Viewer discretion is advised.
Credit: Storyful