Police: Man punched police corporal, horse before Eagles game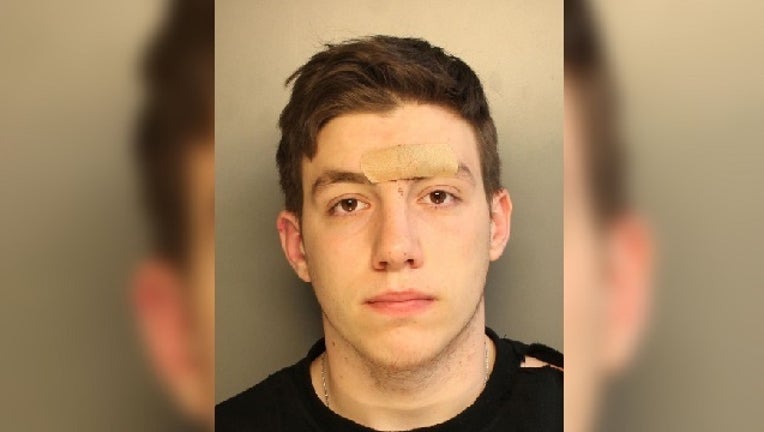 article
PHILADELPHIA (WTXF) - Philadelphia Police have arrested and charged a man with aggravated assault after they say he assaulted a mounted police officer and his horse during a Philadelphia Eagles Tailgate on Sunday.
Police say a mounted Pennsylvania State Police Corporal was attempting to disperse a crowd in the M lot at Lincoln Financial Field just after 3 p.m. Sunday when the incident occurred.
The corporal had given verbal commands for fans to leave the area, when one person refused.
The corporal began to lead that man, identified as 19-year-old Andrew Tornetta, away from the crowd, again ordering him to leave.
MORE: Police: Ejected Eagles fan punches police horse, officer
At that time, police say Tornetta became combative verbally, and the corporal grabbed his jacket to maintain control of him but slipped out and was grabbed by his sweatshirt.
Police say Tornetta then struck the officer's horse twice with his fist in the horse's right front shoulder, and then struck the corporal in the face, just below his eye. The officer suffered redness and swelling to his face. 
Tornetta, of North Wales, Pennsylvania, then slipped out of his sweatshirt and walked into a crowd in an attempt to flee, but was caught by mounted Philadelphia Police officers and taken into custody.
Tornetta has been charged with aggravated assault, simple assault, recklessly endangering another person, and related charges.