Photos show injured owl hugging the man who took care of her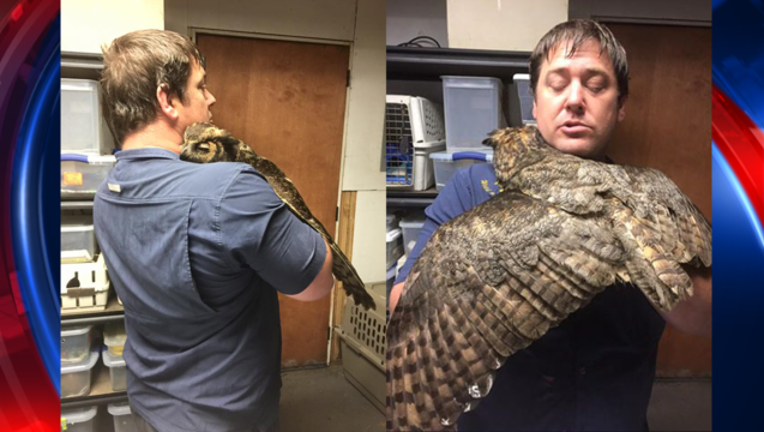 article
Heartwarming pictures show an injured and sick owl hugging the man who helped nurse her back to health.
The pictures, which were posted on Facebook by Vancleave, Mississippi-based Wild at Heart Rescue on June 4, quickly racked up over 1,000 likes on the social network.
Wild at Heart Rescue Founder and Director Missy Dubuisson told FoxNews.com that the great horned owl, dubbed GiGi, was brought to the center in late May. The bird was suffering from a severe concussion, a crop infection, possibly caused by eating rotten food, as well as a respiratory infection.
The wonderful photos show Gigi hugging Douglas Pojecky, a U.S. Navy veteran who is the center's main caregiver for birds of prey.
In the Facebook post, Wild at Heart Rescue explained that Pojecky was checking on his little patient when she threw her wings around him and gave him a hug. In one photo the caregiver is seen calming the bird. The other photo shows "pure contentment" on Gigi's face, according to the rescue center, which says that the birds do express their gratitude to carers.