Photographer designs unforgettable haunted house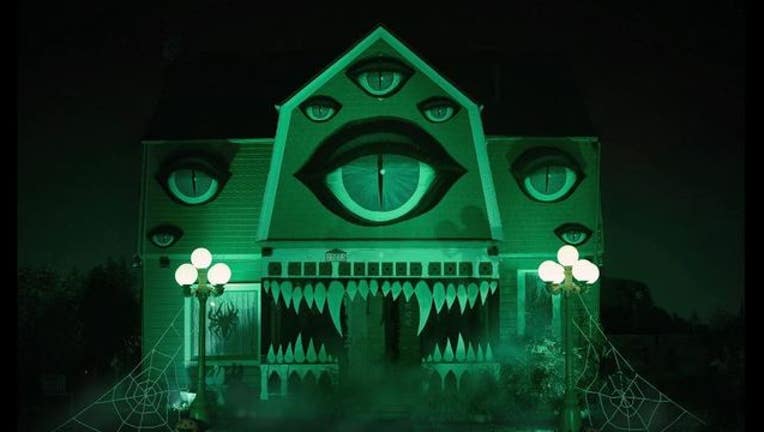 LOS ANGELES, CA - Los Angeles-based photographer Christine McConnell took haunted houses to a whole new level when she redecorated her parents' home for Halloween; a post of her miraculous design is now going viral.
Using foam core boards and a lot of paint, McConnell made the house look like something from a movie set.
The house is also illuminated with green lighting during the night, making its eight 'eyes' and large gaping 'mouth' even scarier.
This post has been viewed over 439,000 times after being uploaded on October 19.