Photo: Toy-collecting Marine forced to stand outside Walmart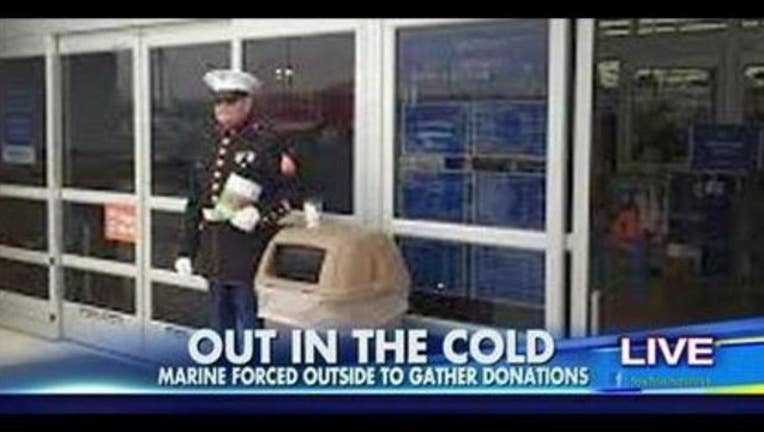 A photo is sparking outrage after an Ohio Walmart forced a Marine veteran who was collecting donations for children to stand outside in cold rainy weather.
69-year-old John Harkness had been collecting toys and money for the Toys for Tots program, as he'd been doing for the past 15 years.
Until this year, he'd always been allowed to do this inside the store, but a new manager told him it was against store policy.
Harkness said that he couldn't blame the manager for doing her job, but that being tossed out came as a shock.
"We have been been told we could be in the store and then all of a sudden we were told to get out," he said.