PHOTO: Kind-hearted Lakeland officer rescues pup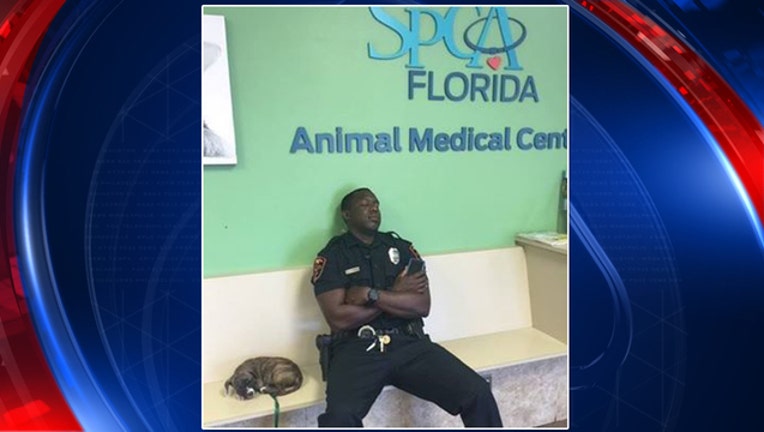 article
LAKELAND, Fla. - Even after working a long night shift, an officer's work is never done.
Officer Kareem Garibaldi with the Lakeland Police Department found a puppy under the police cruiser after nearly running her over. The pup was between 8-10 weeks old and was running around loose in the neighborhood without tags. The officer posted photos of the puppy on social media, took it home, and returned to the neighborhood to seek out the puppy's owner, according to a post on the City of Lakeland's Facebook page.
At the end of his shift on the third day without having found the pup's owner, Officer Garibaldi contacted the SPCA Florida around 7 a.m. to see if he could bring her in to get checked out and vaccinated.
He sat there from 8:45 a.m. until 12 p.m. while the puppy got checked out and in the meantime, the kind-hearted officer was caught resting his eyes in between and a sweet photo of him helping his furry little friend was posted to Twitter.
Later that day, by the way, the puppy, now named "Hope," found a new forever home.