Philippines says Chinese barges seen in disputed shoal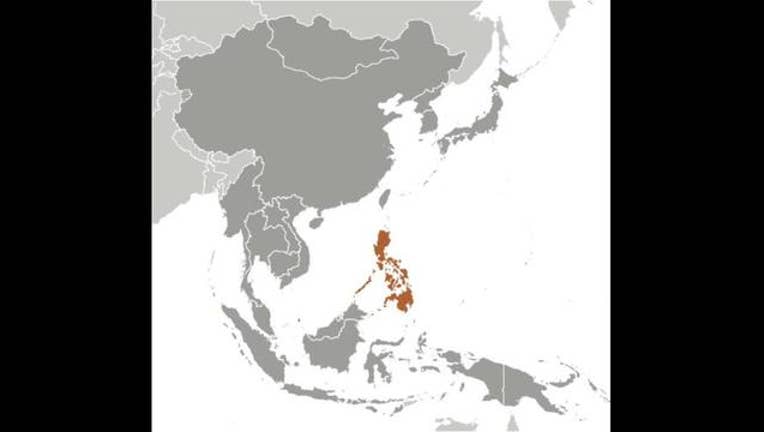 article
DAVAO, Phillipines (AP) - DAVAO, Philippines (AP) — President Rodrigo Duterte said Friday the Philippine coast guard has observed Chinese barges at a disputed shoal in the South China Sea, possibly indicating that Beijing is planning new construction that could ratchet up tensions.
Still, Duterte said he wouldn't raise the territorial dispute at an Asian summit in Laos next week that will be attended by several world leaders, including China's.
"The coast guard made some little trips near them and there are a lot of barges. ... What is the purpose of a barge?" Duterte said in a speech in southern Panabo city in Davao del Norte province, adding that the intelligence report "was unsettling."
Duterte said the barges were sighted in Bajo de Masinloc, the Filipino name for Scarborough Shoal off the northwestern Philippines that Chinese government ships seized in 2012 following a standoff with Philippine vessels.
"They suspect that's going to be another construction somewhere," he said. "It could be a potential flashpoint, this China Sea."
In the last three years, China has transformed seven disputed reefs into islands that other claimant countries and the United States say could become military bases to support Beijing's territorial claims.
The tough-talking Duterte said war is not an option at this time given the weak Philippine military, and his government's priority is to hold talks and reinvigorate trade and economic ties with China.
But he said the Philippines can take only so much, with China insisting that it owns the contested territories and refusing to recognize a July 12 ruling by an international tribunal that invalidated Beijing's territorial claims in the South China Sea based on historical grounds.
"You cannot be slapped everyday with that kind of words," Duterte said.
The arbitration ruling, he said, proved that a huge swathe of offshore territory that China claims "is really ours."
He said a time would come when he would make clear to China that its expansive claim "is totally unacceptable to us."
Aside from China and the Philippines, Vietnam, Taiwan, Malaysia and Brunei also have been involved in disputes over ownership of territory in the South China Sea, a busy waterway believed to be rich in undersea deposits of oil and gas.