Pesky botfly removal is not for the sqeamish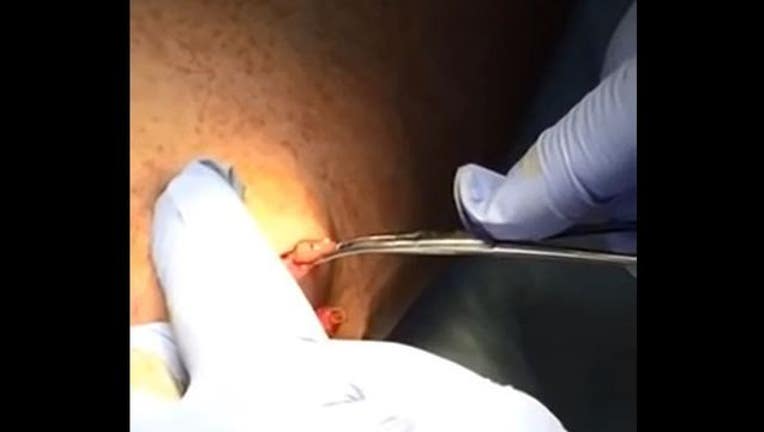 article
After returning from a trip to Belize, Michael from Baltimore realized something was up.
A trip to the doctor revealed a botfly, which had to be removed as soon as possible.
Botflies can live as a parasite in animals and humans, however they are most common in Central and South America.
An Australian couple realized just that on a trip to Bolivia. Bryan Williams and girlfriend Ally Vagg, both 28, at first thought the sores they saw on their bodies were infected mosquito bites -- until they noticed the wounds were moving. After checking with a doctor, they too were told it was a result of a mosquito bite, and the mosquito being used as a host to botfly larvae.
Botfly infections can take weeks to heal. With careful hands, and a tough stomach, the larvae can be removed. A search on YouTube reflects a number of users that have taken it upon themselves to remove the painful pests.
Michael's extraction can be viewed below. The footage is not for the faint-hearted.