Passenger denies getting apology after airline gives her seat to Houston congresswoman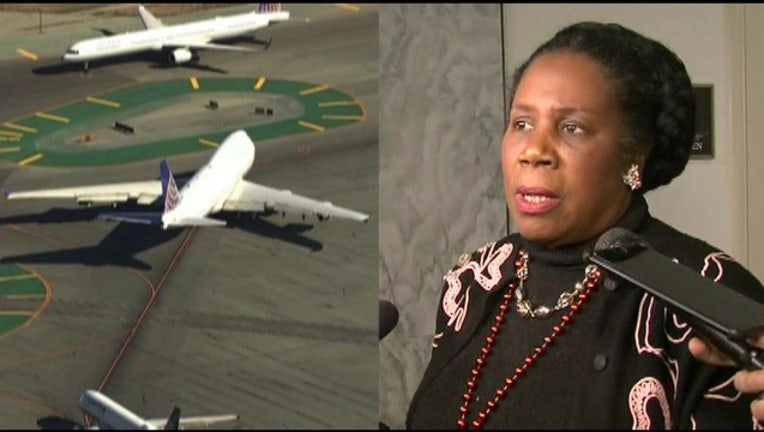 article
HOUSTON, TX - United Airlines said it has apologized and given a $500 travel voucher to a passenger who accused the airline of giving her first-class seat to U.S. Rep. Sheila Jackson Lee, a Houston Democrat. But the passenger insists the apology never happened.
An airline spokeswoman said Monday that its internal systems show the passenger, Jean-Marie Simon, canceled her Dec. 18 seat from Houston to Washington, D.C. after a weather delay.
Simon took to Facebook late Monday night to say that she did not receive an apology from United. She said the $500 travel voucher she received was issued at the gate as compensation for bumping her from her seat. She said the gate agent gave her an ultimatum to "take the voucher and get on the plane or find another flight."
Simon denies that she canceled the flight. She was given a seat in Economy Plus on the flight, and stated that she saw Jackson Lee sitting in the seat that was assigned to her.
United claims it upgraded Jackson Lee automatically and not because she was a member of Congress. The congresswoman says in a statement that she didn't ask for anything "exceptional or out of the ordinary."
Jackson Lee posted a statement on Facebook.
"Unfortunately, it looks like the Grinch is trying to steal the spirit of the holiday," Lee Jackson said in a statement. "Since this was not any fault of mine, the way the individual continued to act appeared to be, upon reflection, because I was an African American woman, seemingly an easy target along with the African American flight attendant who was very, very nice. This saddens me, especially at this time of year given all of the things we have to work on to help people."