Parents of accused Texas gunman dispute neglect allegations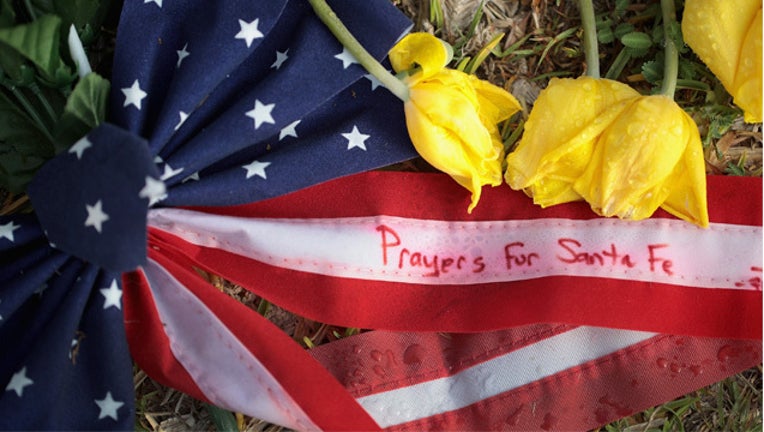 article
SANTA FE, Texas (AP) - The attorney for the parents of a teen accused in a Texas school shooting that left 10 people dead and 13 wounded is disputing allegations that they were negligent, saying they did what they could for their son.
Attorney Ron Rodgers filed responses Monday to lawsuits against Rose Marie Kosmetatos and Antonios Pagourtzis, The Galveston County Daily News reported . The lawsuits allege they didn't teach their son, 17-year-old Dimitrios Pagourtzis, respect for life and failed to secure their weapons.
"In a certain manner of speaking, they lost their son, too," Rodgers said. "They're struggling like everyone else on where they go from here."
Dimitrios Pagourtzis has been indicted on capital murder charges in the May 18 shooting at Santa Fe High School.
The first lawsuit against the parents was filed May 24. Rodgers said the case was filed too soon after the shooting and the facts were still unclear. He also noted that Antonios Pagourtzis keeps his guns locked in a case.
Clint McGuire, an attorney in the first case against the parents, said he's confident in the lawsuit's assertions. McGuire represents several parents in the suit that's seeking more than $1 million in damages, according to court documents.
"The murderer pulled the pistol's and sawed-off shotgun's triggers, but also upon them, pressed just as firmly, were the fingers of his parents, who utterly failed to teach their son any respect for life whatsoever," the lawsuit argues.
Attorney Lawrence Tylka filed the second lawsuit against the Pagourtzis family on Aug. 15 on behalf of the family of substitute teacher Cynthia Tisdale, who was killed during the shooting.
"This is their son and their weapons, used in a manner that is totally inappropriate," Tylka said. "It's their duty to secure them in some manner."
That suit also seeks more than $1 million in damages, court records said.