P-6 Farms corn maze celebrates Astros' World Series title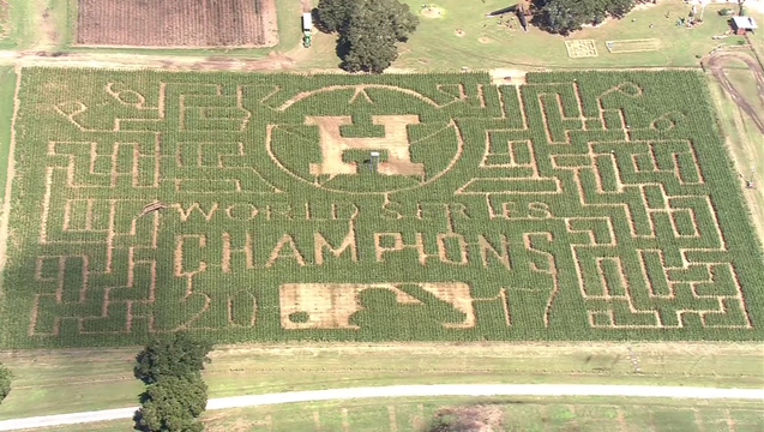 MONTGOMERY, Texas (FOX 26) - P-6 Farms is celebrating the 2017 World Series Champions with a Houston Astros corn maze this fall.
The 8-acre maze features the Houston Astros logo and the words "World Series Champions 2017" created in the field of corn.
The Fall Festival and Corn Maze at P-6 Farms in Montgomery, Texas, is open Saturdays and Sundays in October and Saturdays in November until November 10.
Other attractions at the farm include hay rides, farm animals, small carnival rides and a pumpkin patch in October.
P-6 Farms also has a haunted corn maze after dark on Saturdays from October 6 - October 27.