Oscar De La Hoya says he's 'very seriously' considering presidential run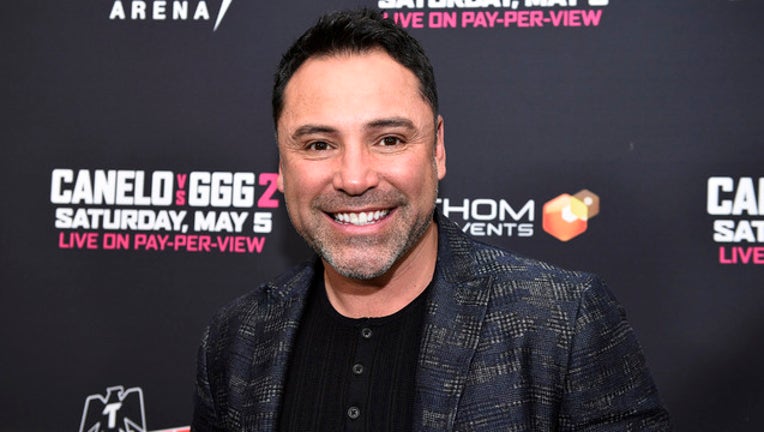 article
(FOX NEWS) - Former boxing champion Oscar De La Hoya said Monday that he's considering adding another title to his collection: leader of the free world.
"I am actually very, very serious and I strongly feel that if a Kanye West can do it and announce and maybe tease the world that he would maybe one day wanna run for president, why not me," the fighter-turned-promoter said in a video released by TMZ.
The former Olympian, who won gold in 1992, has been retired from professional boxing since 2009 but has remained heavily involved in the game as a promoter for his company, "Golden Boy Promotions." For decades, he said, he's been encouraged to become more involved outside of the sport.
"I've had literally, over the years, ever since I became a professional in boxing, I've had millions of people tell me, 'Look, why don't you represent? Why don't you stand up and have a bigger voice?' And obviously the biggest voice you can have is being president," he said in the video.
Read more at FOXNews.com.