Online petition aims to take down controversial Trump billboard sign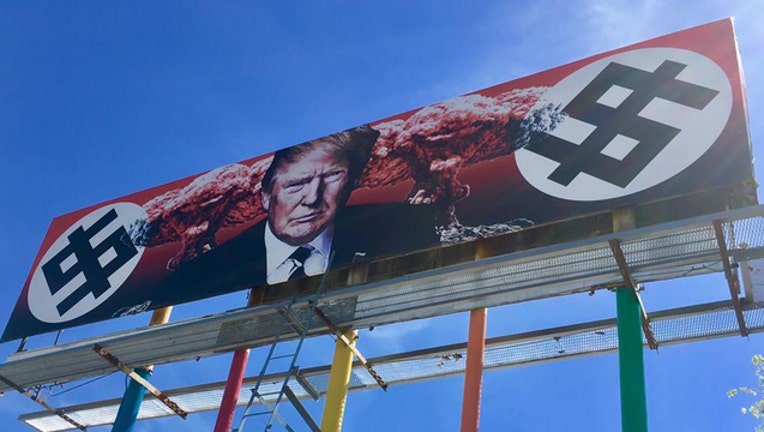 article
PHOENIX (KSAZ) - There's an online petition seeking to have the controversial billboard depicting President Trump in downtown Phoenix taken down.
Nearly 400 people have signed the petition. It says the billboard is offensive and is asking the City of Phoenix to consider removing the sign.
The billboard went up last Friday on Grand Avenue, near Fillmore.
It shows the president's face next to mushroom clouds and dollar signs that look like Swastikas.
Many people have been stopping by to take photos of the billboard. Some people have protest beneath the sign.
The artist, Karen Fiorito, who lives in the Los Angeles area, has received death threats.
"The City of Phoenix does not regulate billboard content nor freedom of speech. However, this is terribly negative regardless of what side people are on. This type of extremism is dividing our country," Phoenix City Councilman Sal DiCiccio said Wednesday in a statement.
"This is unfortunate imagery but, because it is on private property and outside of the jurisdiction of the City, the property owner has a First Amendment right to display it," Phoenix Mayor Greg Stanton said in a statement.
To view the petition, click here.