Online dating may have led to woman's disappearance, murder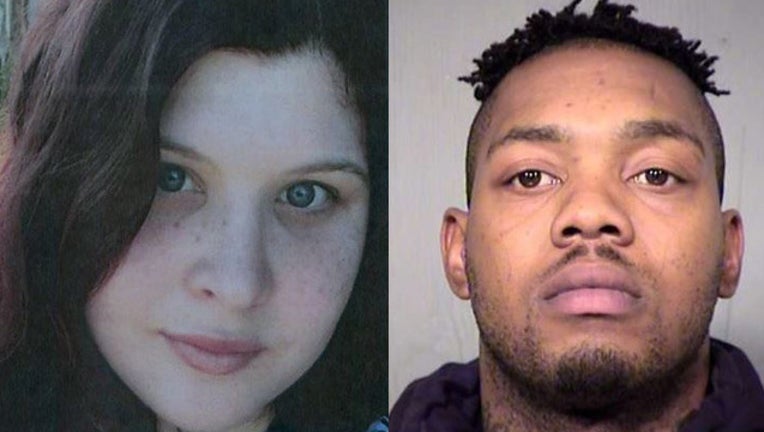 article
PHOENIX (AP) — An Arizona man has been arrested on charges of murder after police discovered the body of a missing 25-year-old woman he had met through an online dating site.
Maricopa County Sheriff's Office arrested 25-year-old Lashawn Johnson on Sunday for second degree murder, kidnapping, concealing a body and other charges. Johnson was already in jail for unrelated charges.
Authorities said Angela Russo exchanged text messages with Johnson before she went missing April 19.
Russo's cell phone led police to the Johnson's apartment, according to a probable cause statement from the Maricopa County Sherriff's Office.
During a search of Johnson's apartment, detectives found evidence suggesting it was the scene of the murder.
Johnson's roommate took authorities to an area outside of Tonopah, Arizona, where they found Russo's body in a shallow grave near a burned-out sedan in the desert in Maricopa County.
Authorities have yet to determine the cause of Russo's death.
Russo's mother told KPHO/KTVK it was excruciating to learn the details of her daughter's death, but felt some closure after hearing there was a suspect in custody.
"You go to sleep with different pain but at least, we've gone searching for her so many times," said Diana Schalow.
A statement posted on a missing persons page for Russo said the family is devastated. It said they are grateful for the outpouring of support and are requesting privacy to mourn Russo.
During an initial appearance Sunday, a Maricopa County judge said the county will appoint Johnson a public defender.