On campaign trail, Biden bemoans tenor of Trump-era politics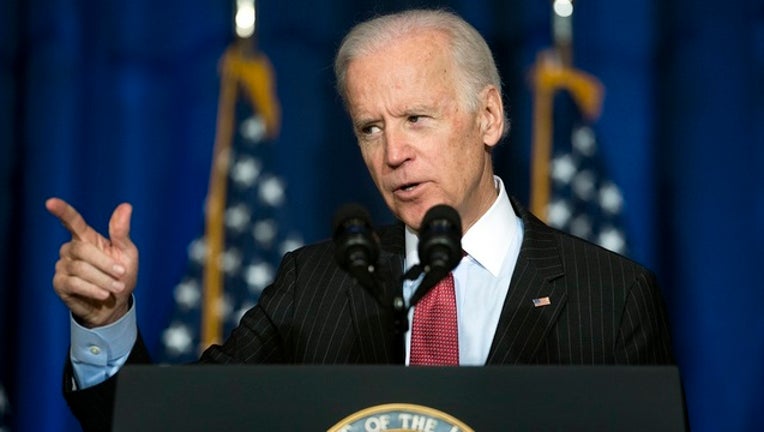 article
DES MOINES, Iowa (AP) - Former Vice President Joe Biden on Tuesday bemoaned the tenor of Trump-era politics as he sought to carry Democrats competing in key races across the finish line ahead of next week's election.
Biden began the day in Wisconsin stumping for Democratic Sen. Tammy Baldwin and Tony Evers, the party's nominee to unseat GOP Gov. Scott Walker. The former vice president noted the 11 people who were killed Saturday in the deadliest anti-Semitic attack in U.S. history, the two African-Americans shot dead at a Kentucky grocery story and the wave of pipe bombs addressed to prominent Trump critics, including Biden.
"Three times this past week the forces of hate have terrorized our fellow Americans for their political beliefs, the color of their skin or their religion," Biden thundered to an audience of more than 1,000 at the University of Wisconsin campus in Madison. "When that hate is given space to fester, it encourages other seamier parts of society to rear their ugly heads."
Biden will be in Iowa later Tuesday to campaign for Abby Finkenauer, a Democrat seeking to flip a Republican-held congressional district in eastern Iowa.
His return to Iowa is certain to fuel speculation about whether he'll launch a bid for the Democratic presidential nomination. While he's not expected to make an announcement until after the midterms, some Iowa Democratic activists say his message could resonate, especially amid heightened concerns about the nation's heated political rhetoric.
"If I had to say what I want in the next president, it's personal integrity, character and a moral compass," said longtime Biden supporter Teri Goodman of Dubuque, Iowa. "Does Joe Biden fit many of those? He does, in my opinion."
Biden has long been an unsparing critic of President Donald Trump's moral leadership. Campaigning in Nevada this month, he said American values are "being shredded by a president who is all about himself."
Following Saturday's attack on a Pittsburgh synagogue, Biden said, "Hate is on the march in America."
Trump condemned the synagogue shooting as an "evil, anti-Semitic attack" and vowed to do "everything in my power as president" to stop political violence. The president was headed to Pittsburgh on Tuesday to offer his condolences.
___
Associated Press writer Scott Bauer contributed to this report from Madison, Wis.