Officers catch huge lizard that terrified Florida neighbors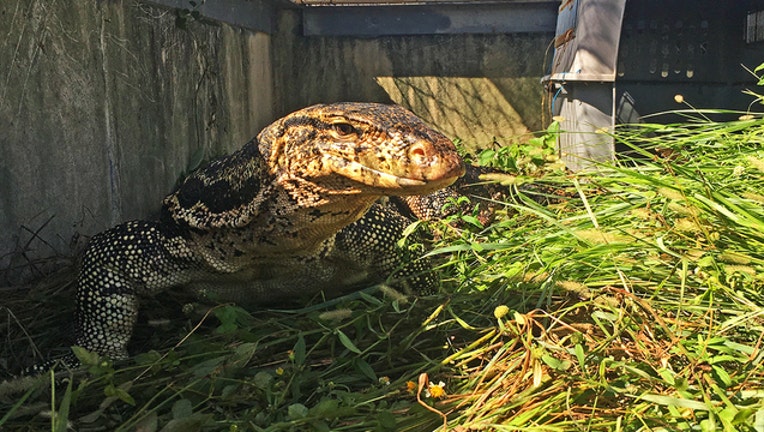 article
DAVIE, Fla. (AP) - Florida authorities have caught a huge lizard that has terrified residents of a suburban Miami neighborhood for months.
The Florida Fish and Wildlife Conservation Commission said Thursday the Asian water monitor lizard measures more than 8 feet (2.5 meters) long.
The lizard is an escaped pet. It was first reported loose in August in a Davie neighborhood. Residents said it lurked in their backyards and scratched at their patio doors.
Wildlife officers and Davie police officers caught it Tuesday after getting a tip from a resident who said the lizard frequently appeared on his property around midday.
A wildlife commission statement says the lizard will be returned to its owner, who received a criminal citation for its escape.
Owners must have cages to keep these lizards as pets. It's illegal to release nonnative species in Florida.