NRA responds to Delta, other companies ending partnerships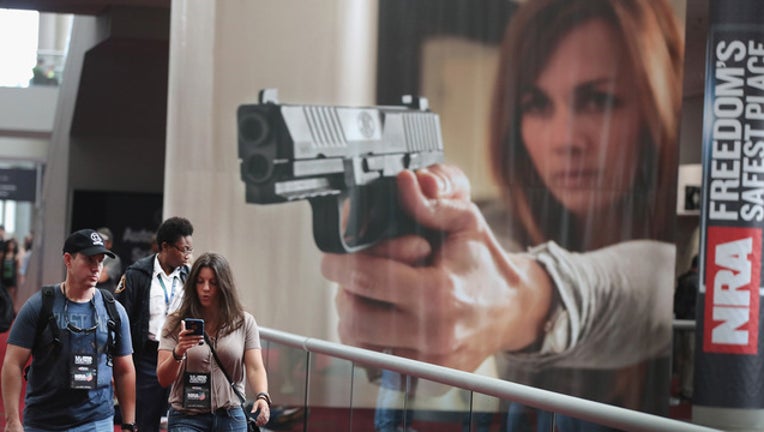 article
The National Rifle Association has responded to a growing backlash which has led multiple companies to cut ties with the organization.
In an email Saturday, the NRA called the companies' actions "a shameful display of political and civic cowardice" and said the loss of corporate discounts and other perks "will neither scare nor distract" NRA members.
"In time, these brands will be replaced by others who recognize that patriotism and determined commitment to Constitutional freedoms are characteristics of a marketplace they very much want to serve," the NRA statement said.
RELATED: Delta, United ending group travel discount for NRA members
The latest companies to end their ties with the NRA were Delta and United Airlines, two of the three largest U.S.-based airlines.
On Saturday, both Delta and United said Saturday they will no longer offer discounted fares to NRA members to attend their annual meetings, and both have asked the gun rights group to remove any references to their companies from the NRA website.
A growing number of large companies have announced they are cutting or reducing ties with the association. Rental car company Hertz will no longer offer a discount program to NRA members and First National Bank of Omaha, one of the nation's largest privately held banks, said it will not renew a co-branded Visa credit card it has with the NRA. Most of these companies do promotional tie-ins with groups to spur customer loyalty to NRA members, and do not receive money directly from the NRA.
The moves have come as petitions circulated online targeting companies offering discounts to NRA members on its website. #BoycottNRA was trending on Twitter.Members of the NRA have access to special offers from partner companies on its website, ranging from life insurance to wine clubs. But the insurance company MetLife Inc. discontinued its discount program with the NRA on Friday. Symantec Corp., the software company that makes Norton Antivirus technology, did the same. Insurer Chubb Ltd. said it is ending participation in the NRA's gun-owner insurance program, but it provided notice three months ago. The program that provided coverage for people involved in gun-related incidents or accidents had been under scrutiny by regulators over marketing issues.
MORE: Rally for sensible gun laws at Georgia State Capitol
Car rental company Enterprise Holdings, which also owns Alamo and National, said it was cutting off discounts for NRA member, as did Hertz.
Other companies, including Wyndham Hotels and Best Western hotels, have let social media users know they are no longer affiliated with the NRA, though they did not make clear when the partnerships ended.
You can read the NRA's full statement below.
The Associated Press contributed to this report.