No Mega Millions winner; Friday jackpot increases to $508M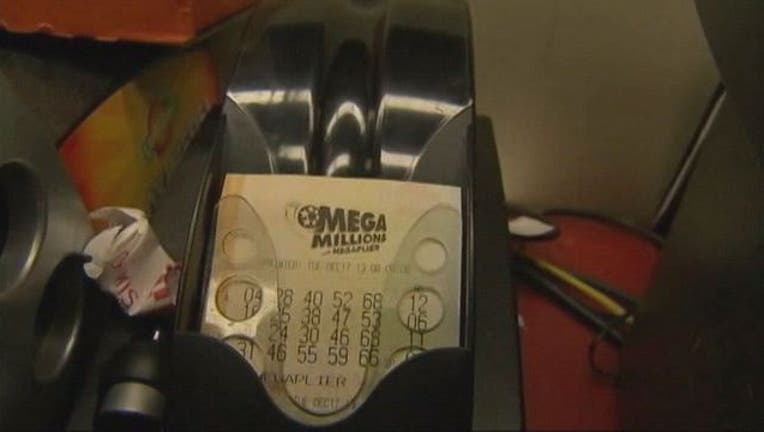 article
DES MOINES, Iowa - (AP) -- No jackpot-winning ticket was sold in the latest Mega Millions drawing, increasing the prize to an estimated $508 million, a lottery official said.
Virginia Lottery spokesman John Hagerty told The Associated Press there was no jackpot winner for Tuesday night's $454 million prize. The pot will increase by about $54 million for the next drawing on Friday, he said.
With slightly better odds than the Powerball game, it's rare that nearly four months passes without someone winning a Mega Millions jackpot. Tuesday marked the 34th time the jackpot has rolled over without a winner. The previous record was 22 rolls.
"This is our longest roll ever, by far," said Paula Otto, executive director of the Virginia Lottery and lead director for Mega Millions, which is managed by a consortium of lottery organizations.
Otto said there are several factors for the lack of a winner, and it includes fewer players. The highest jackpot drawn in the country was a $1.6 billion Powerball jackpot won in January by players in three states.
"It takes much bigger jackpots to get players excited," she said. "It looks like the tipping point might be right about now."
Paul Jeanne came out of Sam's Lobby Shop in downtown Baltimore, Maryland, on Tuesday waving a handful of Mega Millions tickets, jokingly claiming he was holding a fortune in his hands, the Baltimore Sun reported.
Jeanne said he knew his odds are slim to win the Mega Millions but felt marginally better going in with about a dozen co-workers in an office pool.
"When it gets big like this, we all throw a few bucks in and hope for the best," the Homeland resident said. "You take your tiny odds and tiny odds get multiplied by a tiny bit, and hopefully, it comes in one of these times
The prize increased slightly Tuesday morning from a $449 million prize that was reached after no winner was selected Friday night. The jackpot was the largest since a $429.6 million Powerball prize won by a New Jersey family on May 7.
The odds of picking the correct numbers on five white balls and one yellow ball in the Mega Millions game are one in 259 million. For Powerball, it's one in roughly 292 million. Revamps to the country's two big lottery games in recent years decreased the odds of picking all the numbers needed for the top prize, though officials point out it has increased the number of winners who score smaller prizes that range from $1 million to $5 million, depending on the game.
Mega Millions tickets are sold in 43 states plus the District of Columbia and the U.S. Virgin Islands.
© 2016 The Associated Press. All rights reserved. This material may not be published, broadcast, rewritten or redistributed.