NJ police rescue bride and groom from flooded car on wedding day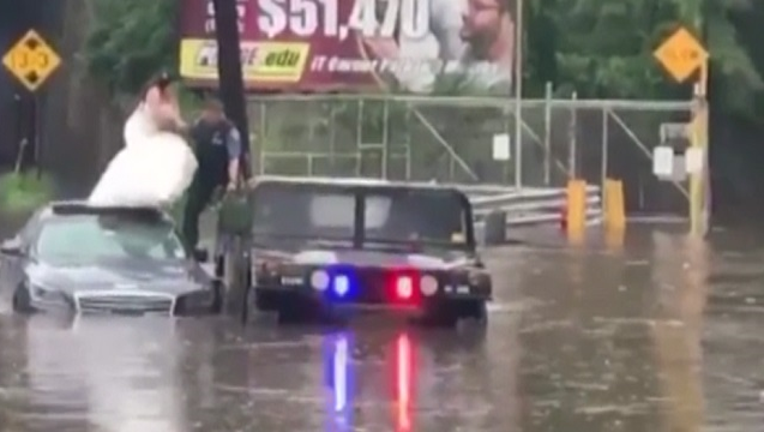 article
BOGOTA, N.J. (AP/WTXF) - Police were in the right place at the right time for a wedding party stranded in New Jersey floodwaters this weekend.
It happened Saturday in Bogota as storms spread across northern New Jersey.
Due to the quickly rising flood waters, a bride and her new husband "got a rough start on things," per the Bogota Police Department.
Video posted by police on Facebook shows the bride in her gown on the roof of the car, which had water midway up its grill. Police used a Humvee to make the rescue.
"We hope the bride and groom had a great wedding day and we wish nothing but the best for them," the department posted on Facebook.