NFL denies Cowboys' request to wear decal honoring fallen Dallas officers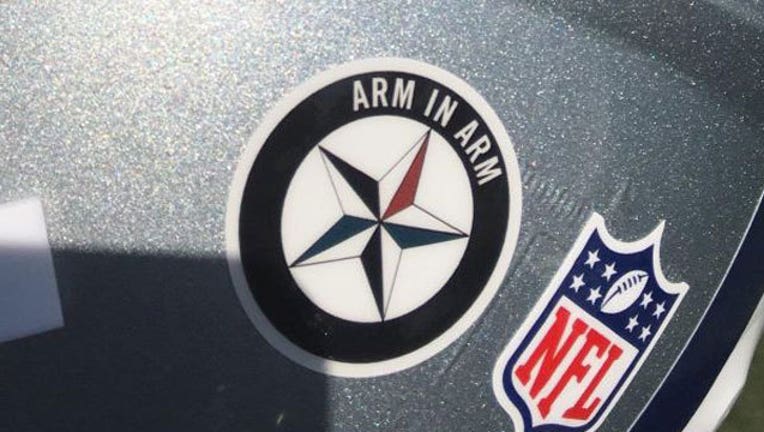 article
The NFL denied the Dallas Cowboys' request to wear a decal on their helmets during the season that would have paid tribute to the five police officers killed last month in an ambush.
The team had been wearing a decal with the words "Arm in Arm" since the first day of training camp this summer. Dallas police Chief David Brown and Mayor Mike Rawlings paid the team a visit on that day, according to Fox 4 News.
The NFL's strict rules on uniforms forced the league to deny the Cowboys' request to wear the decal for the upcoming season.
Dallas police said it appreciated the Cowboys' support.
"Their concern for the families of our fallen officers, the Dallas Police Department, and the City of Dallas is what matters most, and we know that support will continue for the immediate and long term future," the department said in a statement.
Cowboys owner Jerry Jones and tight end Jason Witten, who created the decal, said they were disappointed with the league's decision but said they believed the stickers already served its purpose.
The Dallas Fallen Officer Foundation told TMZ they were "extremely upset" over the NFL's decision.
"The NFL had an opportunity to be leaders and advocates for change in law enforcement," Sgt. Demetrick Pennie, president of the foundation, told the website. ""These are our friends and our loved ones ... it hurts to not have the NFL fully support us."
Read more on FOX NEWS.