New video of wild brawl at nail salon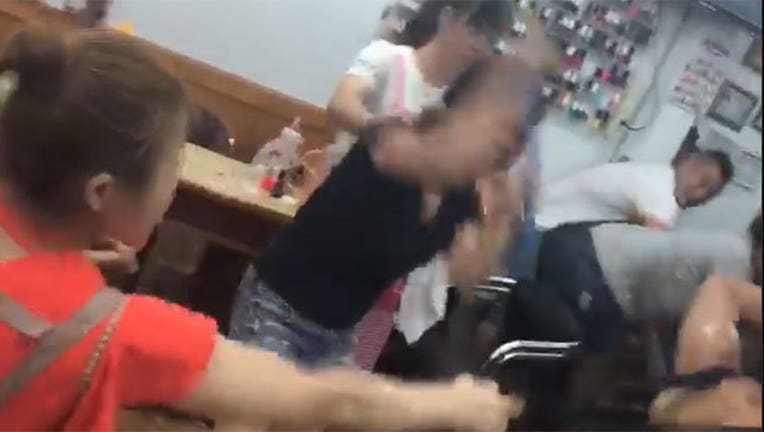 article
NEW YORK (FOX5NY) - A botched $5 eyebrow job and refusal to pay were reportedly the reason behind a brawl that broke out inside a nail salon in Brooklyn Friday night.
The wild scene was captured on cell phone video.  In it, the nail salon workers get into a fight with two customers. The workers take broomsticks and pummel the women.
There is a man holding one of the women as the workers attack at the New Red Apple Nails on Norstrand Avenue in East Flatbush.
Customer Mercy Maduka, who shot the first video made public, shared it with the caption: "So I'm at the nail salon and they [expletive] up a lady eyebrow and she refused to pay then a fight broke outttt Share this cause the cops decided to arrest the black people but not the Chinese people who ganged up on them‼️‼️ 1426 Nostrand ave Hitting them like animals 🤦🏾‍♀️."
Huiyue Zheng, 32, was charged with assault and weapon possession, reported the NY Post. Customer Christina Thomas was booked on misdemeanor assault and other charges. Both were released on their own recognizance.
A protest was held outside the salon on Monday morning.
Tionna Smalls shared more video on Tuesday.