NETFLIX SCAM: Virginia police warn of scam targeting Netflix users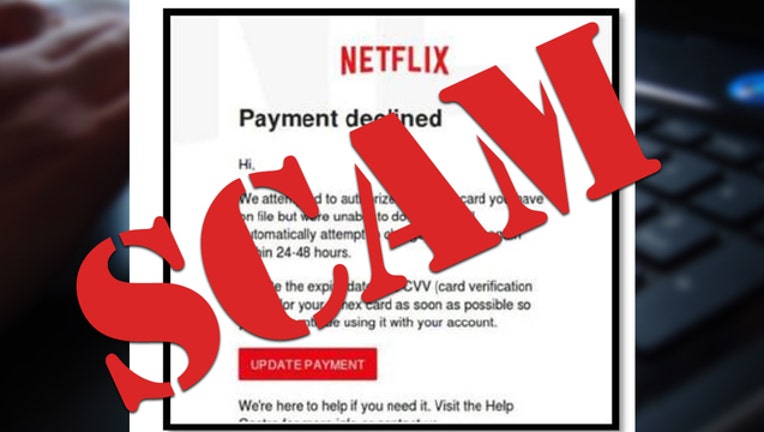 article
ROANOKE, Va. - Police in Virginia are warning people of a scam currently targeting Netflix users.
The Roanoke Police Department tweeted a photo of an alert that appears to come from Netflix alleging that the user's credit card on file could not be authorized.
It urges the user to update the expiration date and card verification value (CVV) as soon as possible.
The police department urged users to simply check their statement to make sure it has been paid.
Authorities also noted that if your Netflix is still working that's a good sign that you're being targeted by a scam.