Nearly $5K reward after violent robbery captured on video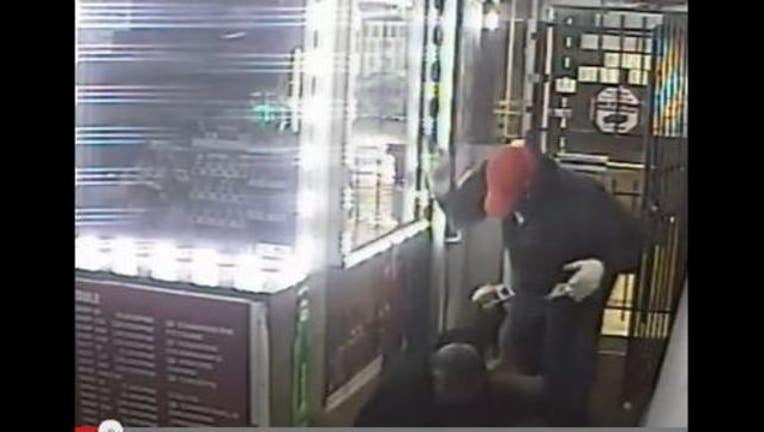 HOUSTON (FOX 26) - Crime Stoppers and the Houston Police Department's Robbery Division need the public's assistance identifying suspects responsible for Aggravated Robbery with a Deadly Weapon.
On Monday, September 28, 2015, just after midnight, the complainant was closing his store, located in the 3700 block of Lockwood Dr. In Houston, TX. Two male suspects, wearing full masks, hoods, gloves and armed with handguns, rushed in. One suspect immediately shoved the complainant to the ground and hit him in the head with the pistol several times. This suspect then stole money and the complainant's phone while the other suspect acted as a lookout. The two male suspects then fled the scene together in an unknown direction.
Reward of up to $5,000 being offered for information leading to the identity and arrest of several suspects responsible for an aggravated robbery with a deadly weapon.