'Naked' bird with rare illness captures hearts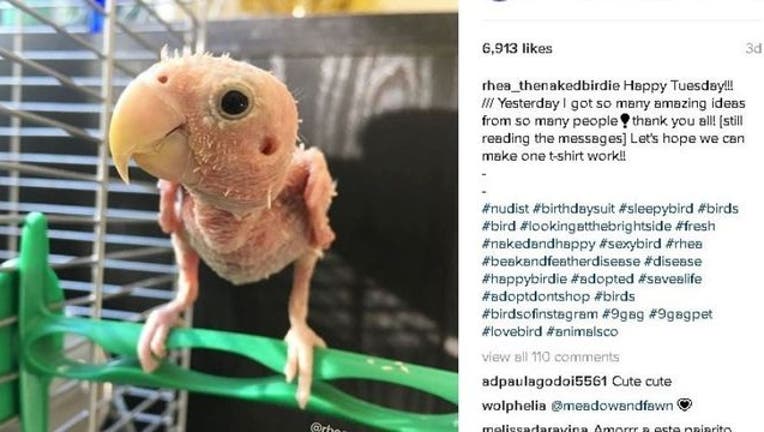 article
(FoxNews.com) - A Boston bird with a rare illness that left her without feathers has gone viral — the pet's Instagram page has gained more than 68,000 followers in five weeks.
Rhea "The Naked Birdie" is 2 years old, and has psittacine beak and feather disease (PBFD), The Boston Globe reported. The illness currently only affects the bird's feathers, but could move to her claws and beak. Rhea doesn't require special medication or treatment for the disease, but undergoes bloodwork annually.
PBFD causes Rhea to constantly feel cold, so her owner, Isabella Eisenmann, 23, keeps her in warm temperatures or wrapped in fuzzy socks. At night, Eisemann covers the bird in a thick blanket, she told the newspaper. The disease is highly contagious among birds, so Rhea can't be around her own kind.
"She hates her cage, but she loves hanging out," Eisenmann told The Boston Globe. "She's always running around the house, or on my shoulder or next to me. She's not like a regular bird."
Read the full story on FoxNews.com.