Mother demanding action following Aldine ISD bus incident involving her 6-year-old child
ALDINE - A mother of a six-year-old boy who was allegedly sexually assaulted by an 11-year-old boy on a school bus is demanding action.
Outside of Aldine ISD offices on Tuesday - the mother with her attorneys are calling for a thorough and transparent investigation.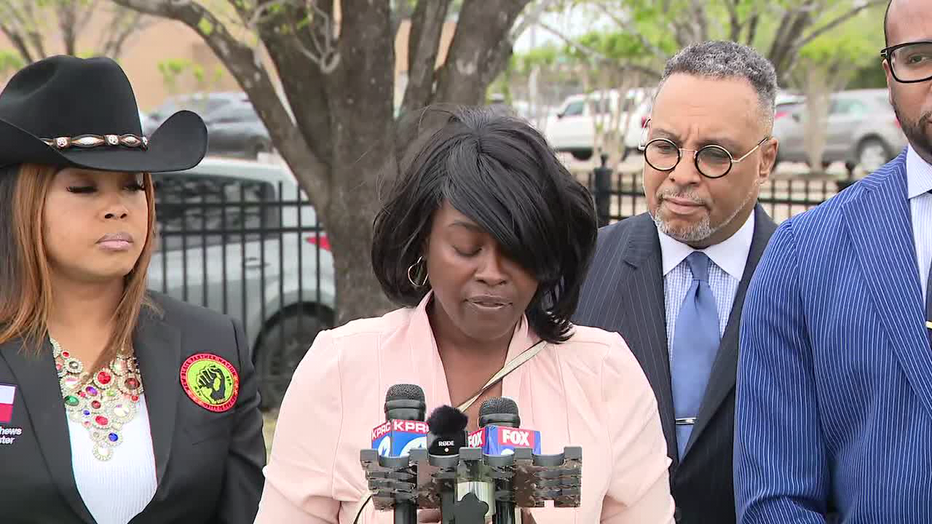 She is also calling for the resignation of officials in the transportation department of Aldine ISD.
They also are demanding the district to change its policies to protect other families in the future.
The school district released a full statement saying, 
"The safety and security of our staff and students is always the priority of Aldine ISD, while we are limited in what we are able to say due to student privacy laws, we also believe it is our duty to correct sensationalized statements that are disruptive and distract from our charge to educate the 62,000 students in our schools.
Dr. Candice Matthews and members of the New Black Panther Nation held a press conference related to an incident that occurred six weeks ago in early February. The New Black Panther Party's claims are exaggerated and some are false.
The district responded immediately after being alerted to the bus incident. The Aldine ISD Police Department conducted a criminal investigation and presented its findings to the Harris County District Attorney's Office, who has since charged the 11-year-old student accused of these allegations with three charges of aggravated sexual  assault for acts that occurred between the two students.
At the same time, Aldine ISD conducted an administrative investigation, which has resulted in more bus monitors in addition to those already provided on special needs buses. The bus monitor responsibilities are to assist with student safety and discipline while they are on the school bus.
Bus drivers and staff of the Transportation department also engaged in staff retraining and a review of current protocols and practices related to student incidents.
The district recently rolled out a plan to increase the use of multi-purpose GPS badges, which, among other things, will allow parents to be notified of a student's location. During the upcoming budget process, additional resources will be allocated toward safety, security and student support services.  
Most importantly, we continue to provide essential services so that the students involved can proceed with their education in Aldine ISD.
It is our hope that our community members and the media understand that Aldine ISD is operating in the best interest of all involved."