Mom claims United flight attendant said it was 'absolutely unacceptable' for baby to cry on flight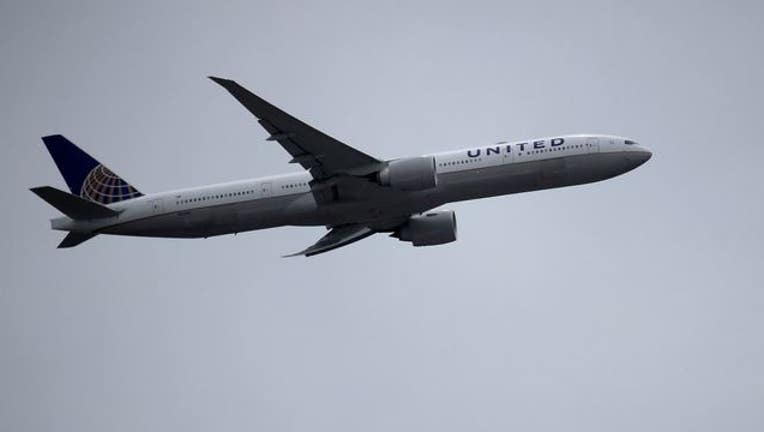 article
SAN FRANCISCO (KTVU) - United Airlines is apologizing and offering a refund after a new mom says a flight attendant told her it was "absolutely unacceptable" for her baby to cry for more than five minutes on the plane.
Krupa Patel Bala, her husband, and 8-month-old son were flying Tuesday from Sydney to San Francisco. They had purchased business class seats, along with a bassinet for their baby. 
They weren't far into the flight when their son began crying. 
Bala says her baby boy had been crying for about five minutes, when she was approached by a flight attendant who came over and "yelled" at her husband that it was "absolutely unacceptable" for the baby to cry.
The flight attendant allegedly added the baby's cries were stressing out the crew. 
Bala says she was "beyond infuriated," at the flight attendant's response. She purchased in flight WIFI for $28.99, so she could air her grievances in real time on her Facebook page. 
Bala says the flight attendant requested they pick up their baby from the basinet. The couple followed the orders as they tried to soothe him. 
Bala told the flight attendant the request had stressed her out because her son is only eight months old and they had 13 hours ahead of them on the flight. "He's going to cry again and I don't have any control over that," wrote Bala. 
Bala reports the flight attendant said they could discuss the issue in economy. Bala walked to the economy section with the flight attendant where she was allegedly offered unsolicited advice.
Bala claims the flight attendant told she shouldn't have tried to put the baby to sleep so soon because the lights weren't down and he was obviously too excited.
Bala says the flight attendant also told her she should have given the baby his bottle back, even though he had just finished drinking it. The flight attendant allegedly added that some airlines don't even allow babies in business class. 
When Bala asked if United was one of those airlines the flight attendant allegedly said clearly it wasn't, but the baby needed to be quiet.
Bala wrote, "So, I guess silent babies are allowed to fly in business class." Bala says the flight attendant went on to say the United rule book says babies are not allowed to cry on flights for more than five minutes.
When Bala asked to see the rule book she says she was laughed at, and told she couldn't see it until they landed because there was no Internet.
Since Bala was on the plane's WIFI she looked up the rule book, and confirmed there was no rule regarding babies crying.
Bala says at one point the captain came over with the flight attendant to apologize, but only the captain apologized. 
United Airlines released a statement to KTVU saying, "We've been in touch with our customer via social media and United representatives met the family upon arrival to apologize, offer a refund and make clear that the experience she relayed doesn't reflect our commitment to serving our customers, including our youngest customers. Young families are welcome on our flights, including in business class. We are continuing to review the incident internally and the flight attendant is being held out of service pending the investigation."
Bala had vowed to never fly United again.
Later she updated her Facebook post saying, "Over the last day, we have spoken with numerous representatives from United. Like the captain and rest of the cabin crew, they are all lovely, kind, wonderful humans. (The flight attendant) is the exception and not the norm - and for what it's worth, she remains unapologetic. From what I understand, United is handling the situation and ensuring that no one else ever has an experience like ours where a flight attendant makes up her own rules. I wish you all a great day and future flights with babies that cry for no more than five minutes."