'Miracle puppy' recovering after being snatched by hawk and dropped mid-air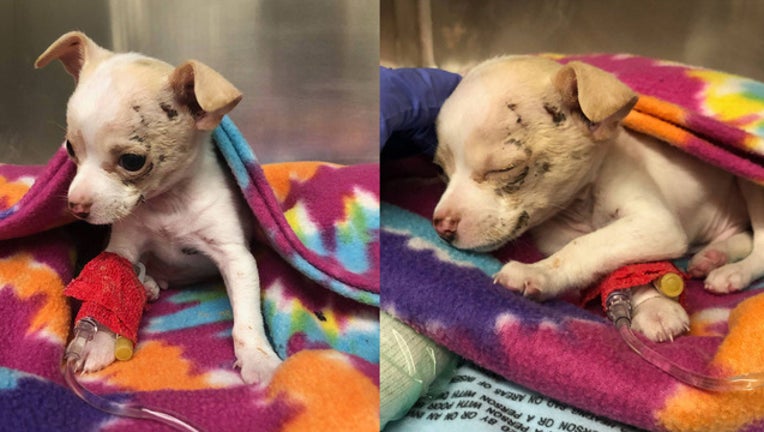 AUSTIN, Texas (STORYFUL) - A tiny puppy is recovering in a foster home after he was snatched from the ground by a hawk, and then dropped mid-air.
The puppy, named Tony Hawk by his foster owner, was taken to Austin Animal Center in Texas to have his wounds treated. "It's a miracle that he not only survived, but that the wounds on his head and chest are fairly mild," wrote the shelter, who described Tony Hawk as a "sweetie."
Austin Animal Center used the incident to remind pet owners of the dangers that birds of prey can pose to smaller animals.