Migrant caravan swells in Honduras as group nears Guatemala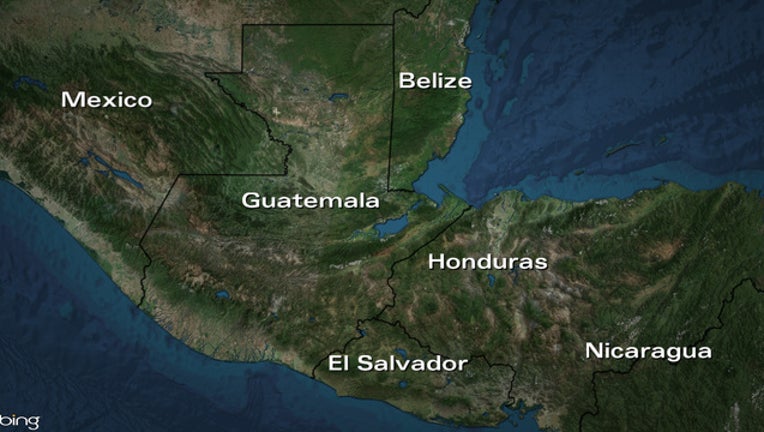 article
MEXICO CITY (AP) - Hundreds more Hondurans have joined a caravan of migrants moving toward the country's border with Guatemala in a desperate attempt to flee poverty and seek new lives in the United States.
Dunia Montoya, a volunteer assisting the migrants, said Sunday that the group had grown to an estimated 1,600 people from an initial 160 who first gathered early Friday in a northern Honduras city.
Caravan participants planned to spend Sunday night at a community center in the town of Ocotepeque before attempting to cross into Guatemala on Monday.
Montoya said many in the group might not be allowed to enter Guatemala because they lack official identification documents.
The migration began to swell after local media coverage of the initial group whose members had agreed to depart together Friday from a bus station in San Pedro Sula, one of the most dangerous cities in Honduras.
Hundreds more soon joined the ranks, wagering a mass exit could improve their chances for getting over borders. Many had already planned to leave Honduras and also felt traveling in numbers could lessen chances of falling victim to robbery and assault that often plague migrants.
Families arrived with infants in their arms and toddlers in strollers. They packed light, most carrying little more than a backpack.
The caravan formed just one day after U.S. Vice President Mike Pence urged the presidents of Honduras, El Salvador and Guatemala to persuade their citizens to stay home.
"Tell your people: Don't put your families at risk by taking the dangerous journey north to attempt to enter the United States illegally," said Pence.
U.S. President Donald Trump threatened in April to withdraw foreign aid from Honduras and countries that allowed transit for a similar caravan that set out from the Central American country earlier this year. That caravan dwindled as the group approached the U.S. border, with some giving up along the way and others splitting off to try to cross on their own.
Frustration with poverty is a common explanation by migrants for participating in the latest caravan. About 65 percent of Honduras' people are poor and many get by on the equivalent of a dollar or two a day.
The country of 9.4 million people has also led the world for homicide rates in recent years.
Roberto Castro, one of the travelers in the caravan, said via telephone that he is a 26-year-old bus driver and construction worker, when there is work. These days, there is none, he said.
Most of the migrants are on foot, walking shoulder-to-shoulder, 15 deep, at the edges of roads. Trucks with empty cargo holds have stopped intermittently to pick some up and get them as far along as possible. Other Hondurans handed out bottled water and food in a show of support.
Castro said he grabbed a change of clothes - a T-shirt and pants - and joined the group Friday after not hearing for days from the mother of his two young children. He put her and the kids on a bus heading north from San Pedro Sula two weeks ago.
He began crying as he described his worry about finding them at one of the many waystations between Honduras and the U.S.
"It hurts," he said between tears, "because one just wants an opportunity."
Mexico's Interior Ministry issued a stern reminder Saturday that Mexico does not issue entry visas for those who don't meet "the requirements to transit toward a neighboring country." Also, Mexico said it issues visas at its consulates abroad, not at border entry points.