Michigan House Committee passes bill to end concealed pistol licenses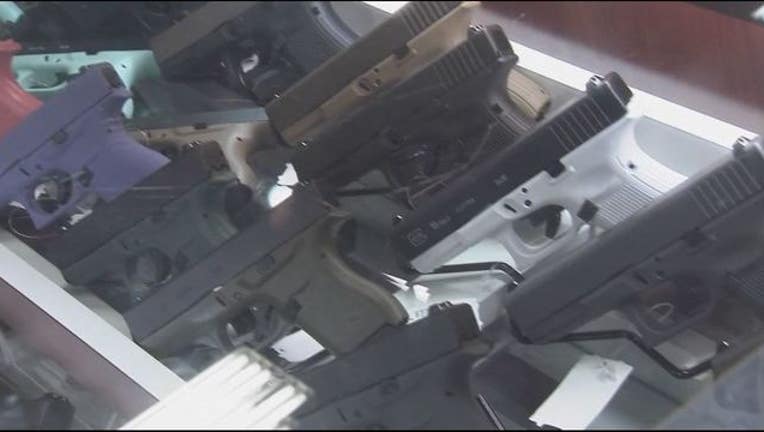 article
LANSING, Mich. (AP) - Michigan residents could soon carry concealed pistols without a permit under legislation making its way through the Legislature.
A four-bill package looks to remove the restriction of needing a concealed pistol license to carry a concealed weapon. It would still prohibit a person who is not legally allowed to carry a gun by the state or federal government from carrying a weapon.
Manton Republican state Rep. Michele Hoitenga is one of the bills' sponsors. She said one reason she introduced the legislation is because she knows of many law-abiding citizens who are getting in trouble by not having their license.
"There are just so many circumstances where good, law-abiding people are getting in trouble and getting criminal records over this," Hoitenga said. "It's just not right."
RELATED: Pistols wouldn't need to be registered under proposed Michigan bill
Republican state Rep. Triston Cole of Macelona is another sponsor. He said all the legislation does is remove the penalty for carrying a concealed pistol without a license.
"What they don't do, is allow people who are not able to possess a firearm to carry and conceal, that is still illegal," he said. "It does not change background checks for purchase of a handgun. You still go through a check."
Clinton Township Democratic state Rep. William Sowerby voted against the package of bills.
"The bills that passed out of committee completely remove the training for any person with a concealed weapon," Sowerby said. "So what happens now if this law, if this bill gets signed into law, series of bills, a person would just have to get the normal permit and they could choose to carry it concealed without having gotten the training."
He also offered an amendment to the bills asking for training and education components to be required but the amendment was voted down.
Blaine Koops, executive director of the Michigan Sheriffs' Association, testified in opposition to the legislation.
"We are looking at officer safety and community safety because truthfully if we know an individual has a CPL, that actually helps us as far as understanding where the individual is coming from, that they're legitimate, that they have the right processes in place," Koops said.
Koops also noted that while he is opposed to the legislation as it is written, he understands proponents' concerns, and that some may see current law as an infringement on the 2nd Amendment to the U.S. Constitution. He said he is willing to work with legislators on changes.
Tom Lambert, president of Michigan Open Carry Inc., supports the legislation. He said it only states that in places where citizens can open carry without a permit, they could also conceal carry without a permit. Lambert also cited other concerns such as the "coat tax."
The "coat tax" is the cost of paying for a concealed pistol license and having to renew it every few years. Lambert says that as the law stands today, if people were to walk down the street with pistols on their hips, they would be fine. But if they didn't have a concealed license, were to put on a coat and it were to obscure the pistol, that citizen could be now be charged with a felony.
Lambert said that at least 12 other states including Vermont and Alaska have similar laws to what is being proposed in the House.
"I think there's a lot of support in the House and especially when you start drilling down into the details of how this is going to have a positive impact on so many constituents in every district in Michigan," Cole said.
The Michigan State Police says that as of Friday there were 616,508 approved concealed pistol licenses in the state. The department voiced opposition to the bills for similar reasons as the sheriff's association, but it also was working with legislators on it.
The bills were voted out of the House Judiciary Committee last week and will soon be voted on in the Republican-led House.