Michael Avenatti arrested in LA on domestic violence charge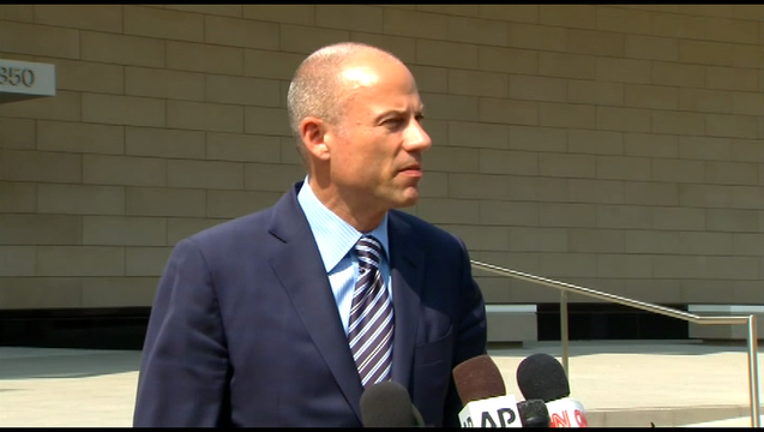 article
WASHINGTON (AP) - Michael Avenatti, who skyrocketed to fame as a critic of President Donald Trump and the lawyer for porn actress Stormy Daniels, was arrested Wednesday and booked on a felony domestic violence charge, Los Angeles police said.
The victim in the case had visible injuries, according to Officer Tony Im, a police spokesman. But Avenatti slammed the allegation as "completely bogus" and "fabricated and meant to do harm to my reputation" in a statement released by his law firm.
Avenatti, who has said he's mulling a 2020 presidential run, posted $50,000 bail and was released about four hours after he was arrested Wednesday on the same block where he lives in a skyscraper apartment.
Police declined to provide any details about the victim, including the victim's relationship to Avenatti.
As he left the police station Wednesday, Avenatti said he had never hit a woman and said he's been an advocate for women's rights his entire career.
"I wish to thank the hard working men and woman of the LAPD for their professionalism and their work today. They had no option in light of the allegations," Avenatti said. "I am looking forward to a full investigation, at which point I am confident that I will be fully exonerated."
Avenatti became famous as Daniels' lawyer and pursued the president and those close to him relentlessly for months, taunting Trump in interviews and baiting him and his lawyers in tweets.
Daniels, whose real name is Stephanie Clifford, has said she had an affair with Trump in 2006 and has sued to invalidate the confidentiality agreement she signed days before the 2016 presidential election that prevents her discussing it. She also sued Trump and his personal attorney, Michael Cohen, alleging defamation.
The Vermont Democratic Party canceled events planned for Friday and Saturday, where Avenatti was scheduled to speak, and is refunding ticket sales.
___
Balsamo reported from Washington. Associated Press writer Catherine Lucey in Washington contributed to this report.