Miami judge: New stand-your-ground law is unconstitutional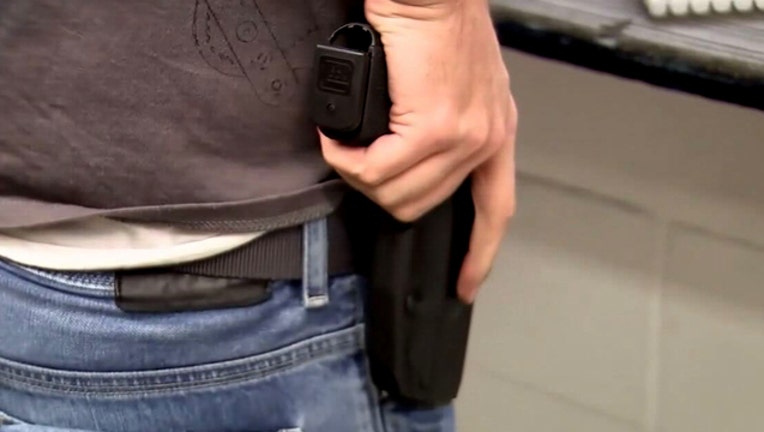 article
TAMPA (FOX 13) - Florida's stand your ground law is on trial yet again. The Legislature passed and Governor Rick Scott signed some changes to it last month, but a judge in South Florida said they had no authority to do that. He ruled the revisions unconstitutional.
Marissa Alexander is a mother from a Jacksonville who urged lawmakers to change the law this year. She said her estranged husband beat her when she was pregnant. She got a restraining order. Then, nine days after she gave birth to their daughter, her husband showed up. She claims he threatened to kill her, so she took the gun she legally owned, and claims she fired a warning shot to scare him away.
Her husband disputed her account, and she was convicted. She was given a 20-year sentence (which prosecutors tried to increase to 60 years in a retrial). She accepted a plea deal, got released, and lobbied the legislature to make it easier to claim self-defense.
The National rifle Association joined her call for change.
"Anytime the state charges you with a crime, they have the burden of proof, all the way from arrest to the jury room," said the NRA's Marion Hammer.
The Legislature and governor responded by changing the law -- in effect making it easier for shooters to avoid trial. Instead of the shooters having to prove they were in fear for their lives, prosecutors have to prove they were not.
But Judge Milton Hirsch ruled the Legislature and governor overstepped their power, and that only the Florida Supreme Court has authority to make such changes
The revisions to the law passed along party lines. Democrats say the law is flawed, while Republicans say the judge's ruling is flawed.
"It is the role of the Legislature to write the laws that govern how Floridians may exercise their statutory and constitutional rights. The Florida House will continue to stand with ordinary citizens who exercise their right to self-defense," said Florida House Speaker Richard Corcoran.  "There is a reason this judge is constantly overturned. We look forward to this decision being reversed on appeal."