Melania Trump: Women accusing men should 'show the evidence'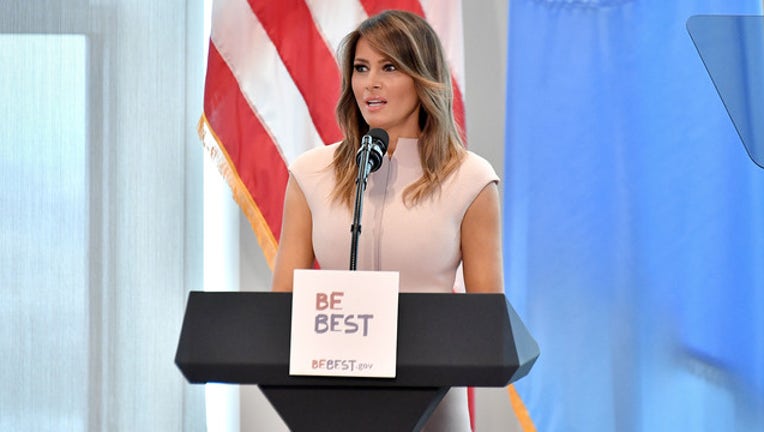 article
WASHINGTON (AP) - First lady Melania Trump says women who make accusations of sexual abuse "need to be heard" and supported, but so do men.
She says when there are accusations there needs to be "really hard evidence" and accusers should "show the evidence."
Mrs. Trump was interviewed on her Kenya trip by ABC, which aired portions Wednesday on "Good Morning America." Asked whether she supports the #MeToo movement. Mrs. Trump said, "I support the women, and they need to be heard. We need to support them. And, you know, also men, not just women."
President Donald Trump, accused of sexual assault by numerous women over the years, has said it's "a scary time" for men facing allegations from years ago, as with Brett Kavanaugh. Kavanaugh denied those, as has Trump.