Meek Mill lawyers seek judge's removal, citing FBI probe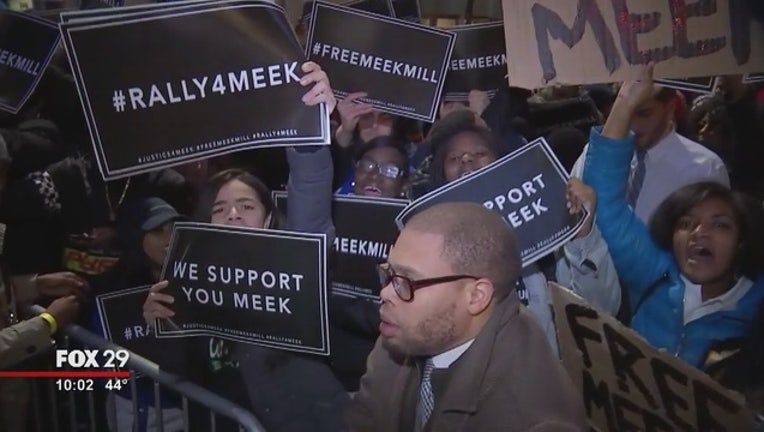 article
PHILADELPHIA (AP) -- Meek Mill's lawyers are renewing their call for the Philadelphia judge who sentenced him to step aside, saying "there was an FBI investigation" into her conduct and the rapper's case.
Mill's lawyers say in a court filing Monday that the rapper and his representatives were aware of the investigation into Judge Genece Brinkley's conduct since 2016. But they are declining to answer any questions about their new claim.
MORE: Meek Mill gets 2-4 years in prison for violating probation
The FBI says it does not confirm or deny investigations. The judge had no comment.
Mill's lawyers made the new allegation after the judge denied a request he be freed on bail.
Mill was sentenced last month to two to four years in prison for violating probation on a roughly decade-old gun and drug case.
MORE: Court denies Meek Mill's request to be released from prison | Rev. Sharpton visits Meek Mill in prison | TIMELINE: The saga of Meek Mill and how he ended up in jail