McDonald's offers all-day breakfast starting Tuesday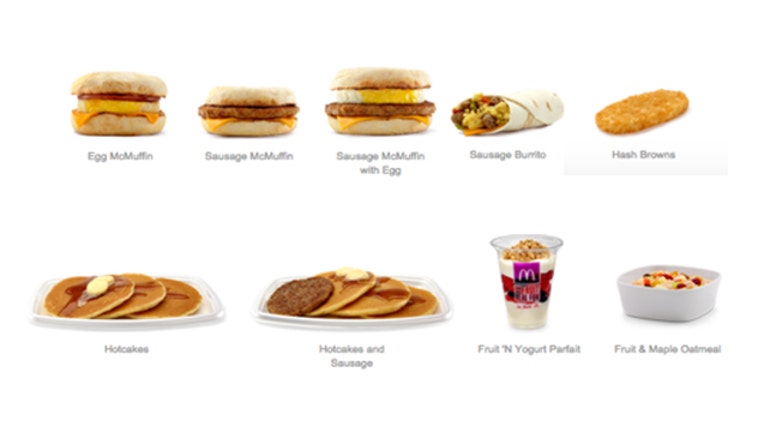 article
Tuesday was the first day that McDonald's began offering breakfast items all day at its more than 14,300 U.S. restaurants.
The move was approved last month by franchisees in an effort to boost sagging sales at the fast food chain. Previously, breakfast sales stopped at 10:30 a.m. at McDonald's.
The full breakfast menu isn't available all day, though. A "best of" menu will be served that features the nine most popular items.
All-Day Breakfast Menu (Texas locations)
Sausage and Egg McMuffin
Sausage McMuffin
Egg McMuffin
Fruit and Maple Oatmeal
Sausage Burrito
Fruit and Yogurt Parfait
Hotcakes
Hotcakes and Sausage
*Hash Browns (approx. 10 percent of locations won't offer all-day)