McDonald's adding McGriddles to all-day breakfast menu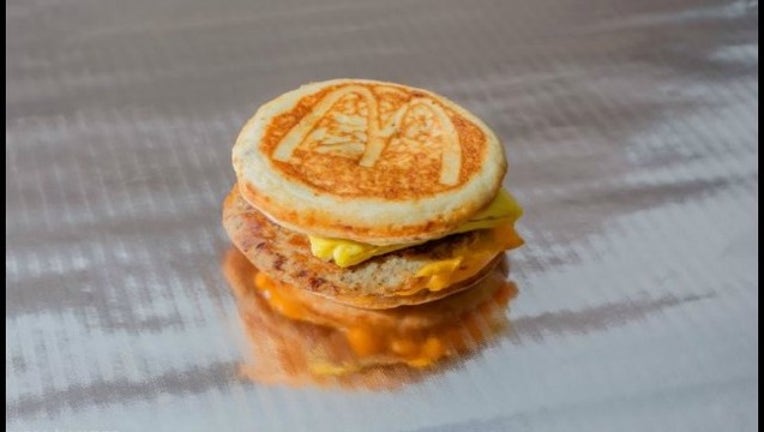 article
NEW YORK (AP) — You can have McGriddles with that. McDonald's plans to offer the sandwiches around the clock after testing the addition of the sandwich to its all-day breakfast menu in select markets.
When McDonald's launched a limited all-day breakfast menu in the fall, stores offered sandwiches made with either English muffins or biscuits depending on local preferences. The idea was to keep operations simple.
Now, the company says U.S. stores will offer both, and McGriddles, which are made with syrupy pancake buns. McDonald's says adding McGriddles was a top request from customers.
The Oak Brook, Illinois-based company says the national rollout will start in late August and spread to other markets throughout September.
McDonald's Corp. has been trying to revive slumping sales after conceding it failed to keep up with changing tastes.